Emma Bradley from Buffa's Dance Studio in Burke received several scholarships to prominent college dance programs throughout the United States at New York City Dance Alliance's gala in New York City.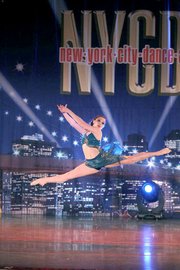 Bradley auditioned for college scholarships while attending the New York City Dance Alliance's (NYCDA) National Finals. The audition process included a ballet class and a contemporary class while representatives from the universities observed. The New York City Dance Alliance Foundation, Inc. was founded by Joe Lanteri in 2010 and is a program dedicated to helping young performers by providing them with life changing opportunities.
Bradley was awarded a $40,000 scholarship to Point Park University in Pittsburgh, Pa.; a $48,000 scholarship to Marymount Manhattan in New York City; and a full tuition scholarship to University of the Arts in Philadelphia, Pa.
Bradley was also congratulated by John C. Cook, the Braddock district supervisor, on her hard work and commitment to academic and athletic excellence.