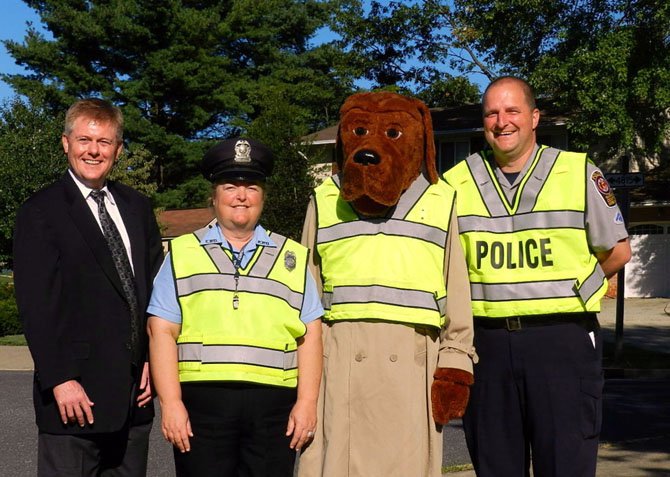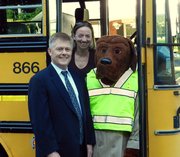 Laurel Ridge Elementary School students got a surprise Monday morning, when they were met by McGruff the Crime Dog, Supervisor John Cook (R-Braddock) and Officer J.T. Frey of the Fairfax County Police Department (FCPD) in Kings Park West.
The trio was there to remind student and their parents of the importance of driving safely and especially following the posted speed limits in school zones. The outreach effort, in support of the police department's Operation Blue Guardian, is part of Supervisor Cook's ongoing campaign to combat speeding and unsafe driving in our communities.
"I have heard a high level of concern and anxiety from residents regarding unsafe driving through their neighborhoods," Cook said. "It is clearly an issue that deserves our full attention and requires especially heightened awareness now that our kids are back out walking to school."
Cook said the beginning of the school year is the perfect time to remind drivers to slow down on neighborhood streets.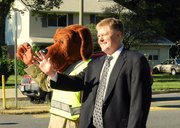 "When our streets become raceways, people become hesitant to walk down the sidewalk, ride their bikes, or let their children play in the front yard, and that's just unacceptable," Cook said.
On June 19, the board of supervisors unanimously passed a measure to launch a public information campaign on traffic and safety concerns, particularly speeding in neighborhoods and school zones. The board's carryover package is expected to contain $200,000 for traffic-calming measures.