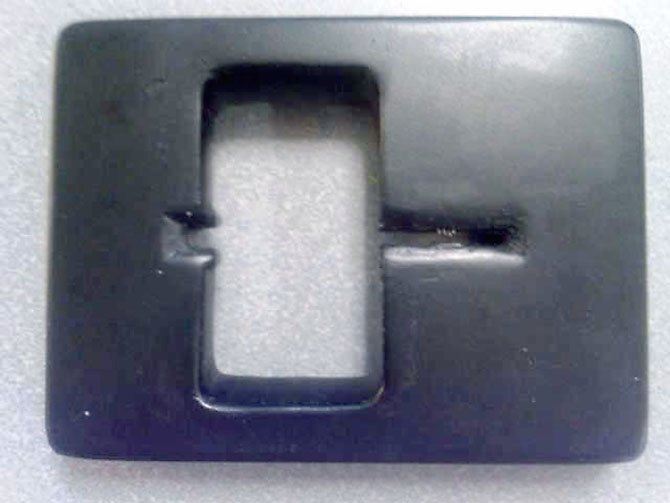 Suspects Hit Cardiac Care Center ATM
Police responded to the Inova Fairfax Hospital Cardiac Care Center yesterday where they removed a skimmer from the ATM machine located in the lobby near the gift shop. They believe thieves attached the skimmer to the machine in late August and have been stealing thousands from unsuspecting employees, patients, friends and family members at the hospital.
Financial crimes detectives were alerted to the issue when they began to receive complaints that ATM cards were being used fraudulently to purchase groceries, expensive coffees, and, primarily, to get cash from other ATM machines. An alert customer spotted the skimming device on the machine and contacted hospital security who immediately called police on Wednesday, Sept. 13. Detectives are investigating four cases now but feel that there are many more victims that have not checked their statements yet and may be unaware they've been victimized.
Police report that this crime is on the rise and they urge those that have used the machine in late August through Sept. 12, 2012 to check their statements closely. If they detect a discrepancy, they should contact their bank and police at 703-691-2131. They may also make an online report or learn more about financial crime scams at http://www.fairfaxcounty.gov/police/financialcrimes/.
There have been no arrests in these cases yet and the investigations are ongoing.
Bike Summit Slated
The inaugural Fairfax Bike Summit will be held Saturday, Oct. 27, at George Mason University. The goal is to bring together current and future bicyclists, bicycle organizations, bike shops and transportation professionals to discuss how to make Fairfax County a better place to live by making bicycling a major component of the transportation system.
Nationally known speakers will include County resident Andy Clarke, president of the League of American Bicyclists, Chris Eatough of BikeArlington and Stewart Schwartz of the Coalition for Smarter Growth. And on display will be the latest transportation bikes and gear from local bike shops.
Register online for free; attendance is limited to 200 people. Display space is free and available for bicycle businesses and organizations. The event will be held at The HUB at GMU in the front-middle ballroom, 4400 University Drive in Fairfax. Further information is available at www.fabb-bikes.org and bikesummit@fabb-bikes.org.
Sponsoring the summit are Fairfax Advocates for Better Bicycling (FABB), GMU and Fairfax County.
Child Care Plus Program Announced
Infant Toddler Family Day Care (ITFDC) in Fairfax has announced a new program Child Care Plus. Child Care Plus offers high quality childcare services on an as-needed basis during non-traditional hours including weekends and evenings. ITFDC is pleased to offer this flexible, convenient service in nurturing family childcare homes that are approved under the state license.
Currently there are over 30 providers available to provide childcare on evenings, weekends, overnight, and/or holidays. They are located throughout Fairfax County, Alexandria and Loudoun County. Providers are experienced, professionally trained and are CPR and First Aid certified. The ITFDC office will handle all billing and payment to providers.
Any families as well as those already enrolled in Infant Toddler Family Day Care are eligible to utilize Child Care Plus. For a limited time, enrollment fee for the Child Care Plus program ($100) will be waived.
ITFDC is a non-profit organization providing childcare resource and referral services in Northern Virginia.
For more information, visit www.itfdc.com.