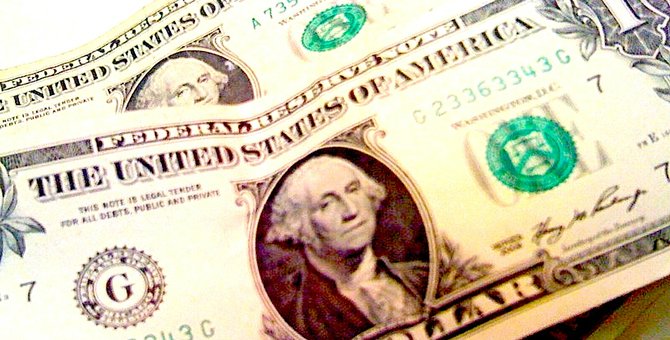 Central Administration Top Salaries
Superintendent Morton Sherman: $265,000
Deputy Superintendent Madye Henson: $177,000
Chief Academic Officer GwenCarol Holmes: $172,000
Chief Human Resources Officer Kevin North: $172,000
Chief Financial Officer Stacey Johnson: $158,000
Chief Administrative Officer Tammy Ignacio: $158,000
Executive Director of Policy Development Margee Walsh: $150,000
Executive Director of Curriculum John Brown: $148,000
Executive Director of Technology Services Elizabeth Hoover: $145,000
Director of Educational Facilities William Finn: $144,000
Director of Pupil Transportation David Rose: $138,000
Director of Accounting Michael Covington: $138,000
Coordinator of Volunteer and Community Partnerships Coleen Mann: $134,000
Director of Pre-K Initiatives Gregory Hutchings: $132,000
Director of Nutritional Services Becky Domokos-Bays: $127,000
Director of Special Education Services Jane Quenneville: $127,000
Director of Employee Relations Sandra Hardeman: $122,000
Director of Employment James Loomis: $122,000
Director of Communications and Public Relations Kelly Alexander: $122,000
Director of English Language Learning Bethany Nickerson: $118,000
Director of Equity Victor Martin: $109,000
Director of Technology Services Marya Runkle: $108,000
Director of Title 1 Programs Natalie Mitchell: $104,000
Executive Director of Accountability Clinton Page: $102,000
Assistant Director of Maintenance and Operations Lucy Willis: $99,000
Clerk to the School Board Candra Hodges: $70,000
Administrative Assistant to the Superintendent Keira Hopkins: $54,000
In the classic Depression era tune "Nice Work if You Can Get It," Ira Gershwin describes "a man who only lives for making money" as one who "lives a life that isn't necessarily sunny." Here in Alexandria, the sun is not always shining on the Alexandria Public Schools central administration headquarters on Beauregard Street. But it is raining cash — $3.6 million this year for 27 administrators who oversee a system with 13,000 students.
"My concern is we have more administrators than we have principals in the elementary schools," said School Board member Pat Hennig. "We need to take a look to see if all of these people are needed and if there is a duplication of effort."
Information about salaries is difficult to get. School officials would not share the information without first receiving a formal Freedom of Information Act request. And School Board member Ronnie Campbell says elected officials even have a hard time getting the numbers.
"It's very frustrating," said Campbell. "These salaries come from taxpayers, so people in the community shouldn't have to file a FOIA to get it."
SALARIES FROM NEIGHBORING jurisdictions show that Alexandria is not out of step with other jurisdictions. Superintendents in the region, for example, tend to make anywhere from $250,000 to $300,000. So Superintendent Morton Sherman's salary of $265,000 falls well within the norm, according to industry groups that track salary data. Even when you look at national data, Alexandria's salaries do not stand out as particularly high.
"Alexandria is not out of line with other jurisdictions across the country," said Daniel Domenech, executive director of the American Association of School Administrators. "If anything, the city seems to be on the lean side."
Domenech said that when you look at the ratio of administrators per pupil, Alexandria has fewer officials than other jurisdictions of its size. And the average deputy superintendent in Northern Virginia makes about $180,000, according to Domenech. So Deputy Superintendent Madye Henson's annual salary of $177,000 is below the regional average. He said that when city residents look at salaries of central administrators, they need to remember that these are highly educated people in high demand, and that the marketplace of talent works the same way in public sector as it does in the private sector.
"If people were to look at a similar list of salaries for people in the private sector, they would seem to be all right," said Domenech, a former superintendent in the Fairfax County public school system. "But somehow in the public sector, it's almost as if these people have taken a vow of poverty, and they have not."
THE GERSHWIN TUNE also laments "a man who works for fame" because "there's no guarantee that time won't erase his name." So far, Superintendent Sherman's name has been thoroughly etched into the memory of people in Alexandria and throughout the region. Last year, then-Vice Mayor Kerry Donley called for Sherman to resign after a financial scandal was uncovered in the school system's budget office. Instead of stepping down, the superintendent brought a new team of administrators on board and persuaded School Board members to let him stay for the remainder of his contract, which expires in the summer of 2015.
"I think there would be a comfort level across the city with what we are spending if we had better results," said School Board member Bill Campbell. "So don't tell me there's no room in this budget for adjustments."
One potential cut under consideration would remove three positions from central staff to save $425,000 a year.
"As a board, we are analyzing all of the administrator salaries as we go through the budget process," said School Board Chairwoman Karen Graf in an emailed response to questions. "I think there will be some critical analysis that might bring about some more effective streamlining of the organizational chart."
ADMINISTRATOR SALARIES in Alexandria tend to be about twice as much as the average teacher salary which is $73,000. School officials say part of the reason for the cost of administration is the challenge of working in a system where 56 percent of students qualify for free or reduced price lunch, an indication that most of the public school students in the city live in poverty. That's one of the reasons why the cost-per-pupil in Alexandria is $17,618, one of the highest in the region. Educational leaders in Northern Virginia say attracting talent to this region is difficult because the cost of living here is so high.
"Obviously people are most familiar with teachers and principals," said Phil Kavits, communications director with Prince William County public school system. "But they may not be familiar with all the people who are necessary to make sure we get students to school, that we keep them safe while they are there, that we deal with the myriad mandates from the state and local level and that we effectively communicate with parents and other constituents."