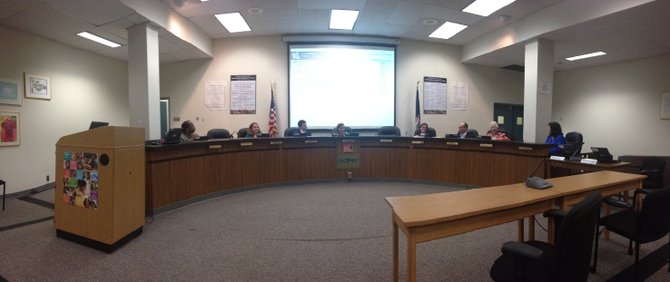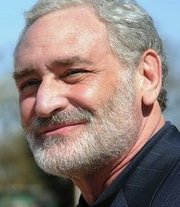 As members of the Alexandria School Board were behind closed doors in a one-hour executive session last week, Glenn Hopkins was thumbing through a draft report he was preparing to the release from the Student Achievement Advisory Committee. The report was not good. On item after item, the report would show that Alexandria School Superintendent Morton Sherman failed to make progress on a series of recommendations designed to improve student achievement.
"I'm not sure what we're going to do with this report now," said Hopkins, glancing toward the room where School Board members were meeting in secret. "The target is gone."
The target — the embattled superintendent of the city's struggling public school system — was about to be toast. A few minutes later, board members emerged from behind closed doors and began debating a motion to release Sherman from the remaining 22 months of his contract — a cost to taxpayers of $282,000. Sherman's annual salary was $265,000, so the buyout was a fraction of what he would have earned if he stayed for the duration of his contract. School Board member Marc Williams was the only member to speak out against the motion, offering a full-throated defense of the superintendent and his five years on the job.
"Everyone will recall that a previous superintendent, Rebecca Perry, was bought out of her contract," said Williams. "This will make Dr. Sherman the second superintendent in a row to be bought out. What a perverse recruitment model."
SHERMAN WAS HIRED to lead the school division in 2008, when school officials were reeling from the controversy swirling around former Superintendent Rebecca Perry. She survived a drunk-driving arrest, staying on the job and even receiving a raise by members of the School Board. Then a new board was elected and voted five-to-four to get rid of her. That was when Sherman entered the picture and began making bold pronouncements about how the school system's dropout rate and achievement gaps were unacceptable. He hired an army of consultants to come in and train teachers, creating new layers of highly paid administrators to implement a new curriculum.
"When we hired Dr. Sherman, we know we were getting an individual unafraid of change and tackling big problems," former School Board Chairwoman Yvonne Folkerts said in a 2009 interview. "We brought him here to make changes, and that's what he's doing."
The change may have been bold, but they weren't always popular. One of the first controversial changes was to do away with the large banners that announced "This School is Fully Accredited." The change was made just as the long-troubled Jefferson-Houston Elementary School finally made accreditation for the first time in many years. Parents were looking forward to seeing the banner on their school, but Sherman determined that the school would receive no banner.
That was just the beginning.
School Salaries
Following the money at Alexandria City Public Schools
The superintendent brought an army of consultants to Alexandria, including Lucy Calkins of Columbia University who worked to revamp the elementary-level writing program. He also outsourced the school system's janitorial services to save money and moved students with disabilities into mainstream classrooms. Perhaps the biggest reorganization happened at the two middle schools, where Sherman added several layers of bureaucracy by creating five new institutions at the two existing buildings. By the end of his tenure, Sherman was overseeing a staff of 27 central administrators who earned $3.6 million in salaries.
"Alexandria has a long history of having bloated administration," said Hazel Rigby, longtime teacher and former president of the Education Association of Alexandria. "But administrators at private schools make twice as much if not more."
LAST YEAR, a major scandal rocked the school system after an auditor's report revealed a "dysfunctional environment" in the budget office. The nine-page audit blasted budget officials for allowing a culture of information silos to emerge regarding the division's Capital Improvement Program.
"This fragmentation and lack of transparency have created significant internal control weaknesses in monitoring CIP financial transactions," the audit concluded.
The audit capped a series of dramatic developments that month, beginning with the resignation of budget director Jean Sina. That was followed by the resignation of Deputy Superintendent Margaret Byess, a former budget director who oversaw the financial side of the school system's operation. By the time City Council members gathered on March 13, Vice Mayor Kerry Donley was ready to call for Sherman to step down.
"In my opinion, the superintendent should resign," Donley said Tuesday night. "Ultimately, the buck stops at the top."
"I appreciate his perspective, but he is way off base," Sherman responded a few minutes later in an email response to the Alexandria Gazette Packet. "I am sure that Mr. Donley is frustrated and angry about the CIP situation, but not nearly as frustrated and angry as I am."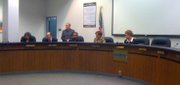 SCHOOL BOARD MEMBERS gathered for a closed-door, three-hour executive session a few days later to determine Sherman's future. They emerged that night to announce that they were standing by their embattled superintendent. Before they left office, members of the outgoing School Board issued a new three-year contract to Sherman a year early. But as seven new members joined the board earlier this year, the writing was already on the wall.
"He either has to change or leave," said newly elected School Board member Bill Campbell in a December interview. "We've got to have the attitude that we are all working together for the good of the children, and that all of our contributions are critically important and I'm not sure that's been consistent with the way Mort has done things here in Alexandria."
Tensions began mounting during the budget season this year, when Sherman outlined a proposal to spend $357 million in an ambitious plan of demolition and construction across the city's public school system. Three existing schools would be demolished and rebuilt. One new school would be added at a location yet to be determined. The budget request would have more than doubled the previous year's appropriation.
"Are we going to go in and antagonize City Council from the get go?" asked School Board member Pat Hennig at the time. "We have no business going to the funding authority without being able to prove every single thing we say."
CITY COUNCIL members ended up funding less than half of Sherman's request, an indication that the superintendent was unable to sell his vision outside of the School Board. In the months since that time, school officials have learned that test scores at Jefferson-Houston School have been so low for so long that state leaders are orchestrating a takeover next year, removing control of the school and its facility from the city. Meanwhile, a new round of failing test scores shows that the city's schools are making little progress.
That lack of progress was evident to Hopkins as he thumbed throughout he draft report on student achievement. In the days leading to Sherman's ouster, Hopkins explained, he had a series of tense meetings with senior administration officials about what kind of language should be used to describe progress on the goals. On one item, for example, Hopkins said school administrators wanted to use the language "pending" for a demographic study that was supposed to have been completed in October. Hopkins disagreed with that language, arguing that "not accomplished" was more appropriate.
Just then, as Hopkins closed the folder on his draft report, School Board members emerged from their closed-door meeting and drew the era of Morton Sherman to a close.
"We could have done better," said Hopkins as board members scurried for the door. "We haven't done what we should have been doing for children and particularly those who are in greatest need. I'm specifically talking about minority children, low-resource children of all colors. I think we could have done a better job."