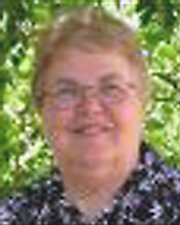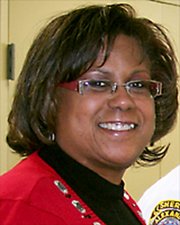 Consider these facts:
One in 31 Americans is in prison or jail or on probation or parole.
Some 2,000 citizens have managed to find jobs in northern Virginia and this is a low seven percent increase over last year.
For offenders who serve their sentences and return to communities, life does not return to normalcy in the vast majority of cases. This is where Offender Aid and Restoration comes in. Since 1974 this non-profit organization has made a major difference in lives.
"It's a tough road. Most of our clients simply have no one to turn to," Dr. Gail Arnall, OAR executive director, told OAR's April 4 Second Chance Breakfast at Arlington's Sheraton Pentagon, on City Hotel.
"We must restore lives and keep our community safe," said Mondré Kornegay, chair, OAR's board of directors.
U.S. Rep. Jim Moran, representing Alexandria and Arlington, told more than 300 community, business and elected leaders, "Many communities would just as soon turn their backs on [ex-offenders]. We don't. We embrace them."
The most difficult thing for ex-offenders is returning to their homes. They can't find jobs because of their criminal records. This is where OAR steps in.
The program is endorsed by courts and law enforcement officials. These leaders attended the breakfast. Among them were Arlington Sheriff Beth Arthur, Alexandria Sheriff Dana Lawhorne, Alexandria's Police Chief Earl Cook, Dr. Elbert Ransom Jr., professor at Virginia Theological Seminary, Director Harold Clarke of the Virginia Department of Corrections, and a video message from Gov. Bob McDonnell.
OAR honored the governor for leadership to help ex-offenders. Arlington retiring Judge Karen Henenberg of General District Court was recognized for her longtime support of OAR.
Miller & Long Concrete Construction was particularly lauded for its hiring ex-offenders. Otto Girr, the firm's vice president, said some 100 ex-offenders are among its 2,500 work force.
"People deserve a second chance," Girr said. "It's hard, it's challenging but it's the right thing to do and they are good workers."
Barbara Harrison opened the Second Chance breakfast: "OAR saved my life," she said.
She explained how she lost a successful professional life in real estate and her family through drug addiction and a time in prison. She was unable to find a job. "I was frustrated and angry. I couldn't deal with myself."
It was at that point Harrison turned to OAR. "They listened. They extended their arms."
Arnall said the recidivism rate among OAR's clients is only eight percent.
Kornegay praised the work of Arnall and the OAR staff. "They provide innovative programs based on research and best practices. So far this year, our staff has worked with 2,075 clients."
OAR encourages its clients to succeed in their job search and job retention. Kornegay said, "We provide educational services, help ex-offenders earn high school diplomas and college degrees."
OAR cooperates in Arlington, Falls Church and Alexandria.