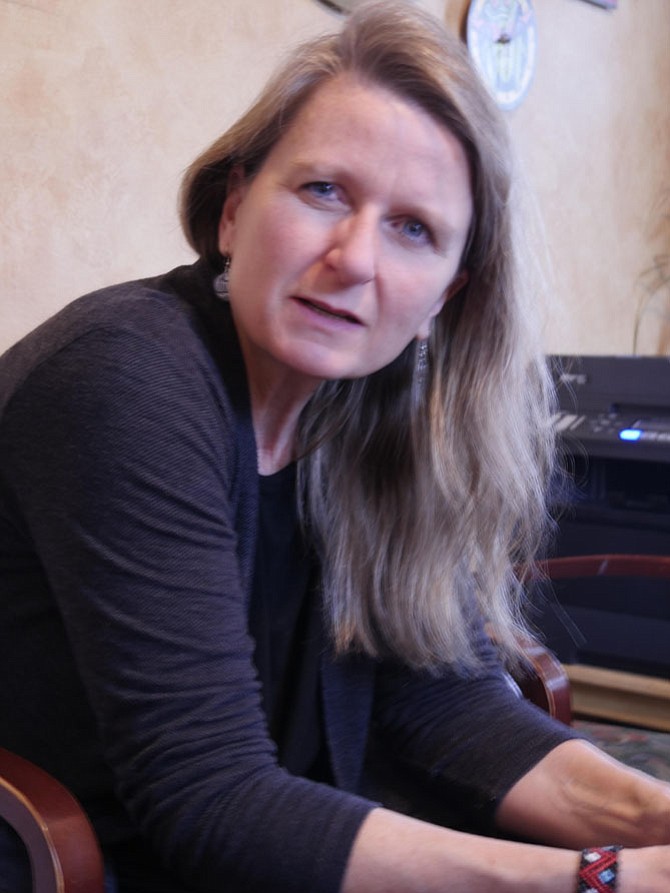 Thirty-eight thousand prisoners are incarcerated in Virginia with 12,000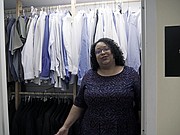 adults and 500 juveniles projected to be released each year. Ninety percent of those released return to their communities. Ex-offenders may face stigma, lack of family support, inadequate life skills suitable for making it on "the outside" and difficulty getting and retaining employment.
Local solutions include Offender Aid and Restoration (OAR) serving Arlington, Alexandria and Falls Church; Guest House located in Del Ray serving women in Northern Virginia; and St. Joseph Catholic Church in Alexandria which ministers to both adult and teen-age former offenders including an employment initiative for teenagers. In addition, the prison system emphasizes intensive reentry training for ex-offenders, and parole and probation officers focusing on ex-offender rehabilitation as well as law enforcement.
OAR provides reentry services to previously incarcerated individuals
including transition assistance and employment coaching. A new reentry program begins working with prisoners while they are still in jails or correction centers. On a 12-degree day in January the phone is busy and the reception room of the OAR office on N. Uhle Street in Arlington has a steady stream of visitors. Elizabeth Jones Valderrama, executive director of OAR, says it may be someone with sweatpants and a plastic bag of clothes who has just been released from jail and who needs temporary assistance like warmer clothes, transportation, or snacks while they are filling out the two hours of paperwork.
Sometimes it is a client with a clothing appointment who has come to be measured for a complete wardrobe suitable for that "look good, feel good" job interview or someone with an intake appointment to discuss their community service and work out a schedule around their job and family. OAR manages a community service program that is an alternative to jail or prison. A bright yellow table with crayons and a coloring book sits in the corner. "We want our clients to feel they can come with their children. A lot of them don't have babysitters," she said.
OAR's pilot of the reentry program is based on 20 years of research focusing on criminogenic principles. The case manager does an in-house assessment of the prisoner to determine who is at high risk. "Then we set up meetings with them and give them information on the program and they decide whether they want to participate." Jones Valderrama says since they launched the program in July 2015 they have worked with 24 participants both pre-and post-release. The first class of five graduated in July. "This program is very labor intensive. It takes 300-600 hours of services for one prisoner each year. "And," she said "it takes two and a half years of training for each staff member to be able to effectively administer the services offered.'
Jones Valderrama added, "We have changed everything in the last two years since the intensive reentry model." This program focuses on cognitive development and behavioral thinking. "Before we didn't focus on the cognitive; we helped people get jobs. We found that in prison they had a lot of groups but people didn't get individual attention. "That's when people come back." She said in the past we were counting a lot of widgets like how many bus tokens we gave out but that didn't change behavior." For instance, Jones Valderrama remembers one person who said, "Yes I did steal from that family but they had insurance so they could buy new things. I did them a favor." She says they have to change that kind of thinking.
OAR's reentry program serves Haynesvlle and Coffeewood Correctional facilities and Peumansend Creek Regional Jail as well as the Arlington and Alexandria jails. There are five high-risk prisoners enrolled in the program at Coffeewood out of 1,193 prisoners. "We are trying to assess the need out there," Jones Valderrama said. OAR works with about 2,100 people in a given year including about 1,600 individuals completing community service hours and 800 men and women receiving reentry services.
While there are a number of community resources offering food, housing and other assistance to the general population including ex-offenders, there are not many organizations specifically addressing their needs. Jones Valderrama said, "That is a good thing because It is difficult to do this correctly and easy for well-intentioned but untrained people to do harm and frustrate the client. We want our clients to have a positive experience."
ANOTHER RESOURCE is Guest House located in Del Ray for recently incarcerated women who are on supervision. It is the only residential house of its kind serving women in Northern Virginia. There is no comparable residential house for men in Northern Virginia.
The participants at Guest House must be non-violent offenders with priority given to the Northern Virginia area. They must have been free of drugs and alcohol for three months and willing to make serious changes.
Terry Garrett, a nine-year alum of Guest House said, "If I hadn't come here, I'd probably be back in jail, high or dead. I'm voting for dead the way I was living." Now she is a speaker for Guest House and a part time monitor responsible for logging the women in and out, distributing passes if they go out, administering breathalyzers and urine tests "just as a precaution." But she says the best part is sharing her experiences with the women going through the exact same thing — helping them get through the rough spots to know they can make it like she did.
The program offers a three-month residential stay providing a structured home environment with services and support. Each of the 24 women receives a mentor as well as a case manager who helps them develop an individual program with short and long-term goals. It can include visits to doctors, referrals to counseling and therapy, life skills development and mentoring, job counseling, or AA meetings. The after-care program can last 6-9 months.
Kari Galloway, director of Guest House, says both of these parts have to be completed in order to have a successful completion. "I wish we could keep them longer. I can't even stay on a diet for six months, but we expect them to change their whole life in that period of time." She adds if they stay in the program for a year the recidivism rate is 10 percent, "but they have to go the whole year."
Galloway says when she came 12 years ago, there were nine beds. The Department of Corrections increased it to 17 beds three years ago and then in July to 26. "There is a huge need. We have a waiting list of 6-12 at a time."
Galloway said, "There is a misconception about their circumstances. They have had a lot of trauma, domestic violence, childhood abuse. They have so many barriers."
Garrett said, "We are amazing women who made a mistake."
Jones Valderrama added, "There are a lot of injustices in the criminal justice system. If they had better counsel or opportunity to grow up in a different neighborhood, they wouldn't be where they are."
Jones Valderrama said, "I stay on because I went to Coffeewood in 2010 and saw my friend from childhood incarcerated. So I said to myself wonderful people make mistakes. "
ST. JOSEPH Catholic Church on N. Columbus Street in Alexandria has entered into a partnership with the Court Service Unit of the Alexandria Juvenile District Court to help youths on probation find employment.
"We are only eight months into the program; nevertheless, we can already point to some successes," Michael Diffley said. "Six teenagers have found employment so far with our help."
Diffley also works with adults, an effort began after meeting panhandlers on the street and finding out who they were. "I connected with them, all homeless and all ex-felons. It hasn't been without its ups and downs. But we have to help them cross the street from their side to our side. There is a place for programs which help a lot of people, but there is a place for intensive focus — a place for holding onto a guy's hand while going through a hard time. Guidance on how to help them when they fail. They can't make it without it."
Harold Clarke, director of the Virginia State Department of Corrections, says there are intensive reentry programs in 16 of the state's 39 facilities in an effort to help them get contacts and get out in the community. These programs begin 3-6 months before release from prison or jail.

"We teach motivational interviewing to engage the offender," he said.
Clarke explains that the culture of prisons depends on which of the six levels the prisoner located in; the higher the level, the more control. "As people move from higher to lower, they approximate outside society."
Under Clarke's leadership there has been a new focus on prisoner reentry. He says the DOC is responsible for public safety but "if we help ex-offenders make better decisions and help them become successful, then in the larger picture we are helping create public safety." Clarke adds that it takes a process to focus on the culture of an organization and to help change the mission of an agency. It takes clarity of purpose and "we have annual training seminars and speakers to focus on our mission and vision." Clarke said in Virginia 26 percent of ex-offenders are back within a year compared to over 40 percent nationwide. "We must be doing something right."
Gail Arnall, former director of OAR said, "Under his wonderful leadership Clarke has turned the culture for parole officers from law enforcement to guidance and encouragement."
Jennifer Male, parole and probation officer in Alexandria, says when she first started in 2003 a lot of emphasis was on law enforcement. Now there is also an emphasis on helping the client. "We don't want to be known as police. We want to be sure there isn't another victim but also that the client enters society successfully. That reduces the number of victims." Male says she has a passion for this job and has so much invested because "It could be him. It could be me."
Male currently has 50 in her caseload but had 100 at a different location. "We're lucky in a small area like Alexandria to have so many resources available," he said.
How often she sees an ex-offender depends on their needs and risk level. Male has an initial meeting with the ex-offender and then does a risk assessment based on background, family history, education, and how they feel. They make a case plan together with a goal. "It doesn't have to be like keeping clean. I let them set the goal and what they have to do to get there. We talk about things. I don't just tell them what to do. This drives the supervision. People say to me 'You must see a lot of bad people.' I say some have been here one time and never again. There are a few revolving doors in and out time and time again. I try to figure out why."