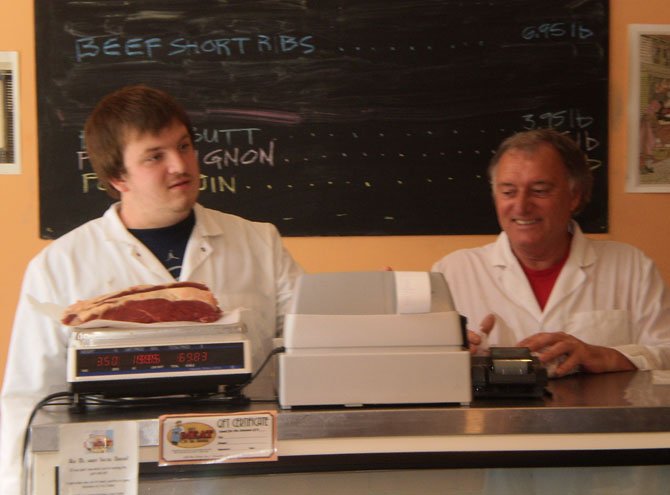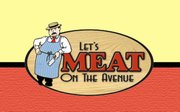 "Let's Meat On The Avenue," an English-styled butcher shop in Del Ray, will celebrate its five years in business on Saturday, April 27, with the introduction of a special anniversary product.
"It's been a great five years and quite a thrill for me to serve so many customers who have become my good friends," said veteran butcher and shop owner Steve Gatward.
He has taken his knowledge of herbs and spices to introduce the Del Ray "Anniversary Sausage", blended with mild flavors and a hint of heat — in honor of his business's local community and its "main street" — Mount Vernon Avenue.
The Del Ray "Anniversary Sausage" will be featured and showcased on Saturday, April 27, through Friday, May 3.
Gatward sells pasture-fed, free range and hormone-free meat, poultry and pork products at his shop, located at 2403 Mount Vernon Avenue, along with butter and eggs from Amish farm country, and fresh milk from Trickling Springs Creamery (http://www.tricklingspringscreamery.com) in Pennsylvania.

Customers can call Gatward at "Let's Meat On The Avenue" at 703-836-6328, or visit him online, at www.letsmeatontheavenue.com.