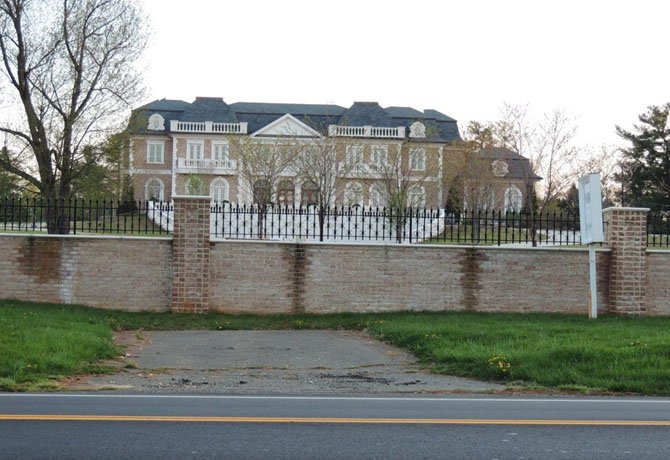 Homes in Potomac have always been considered desirable — but the numbers sold and the values of the properties have ended their declines since their highs in 2006. Due to Montgomery County's nationally-recognized school system, proximity to D.C., number of amenities such as shopping centers, golf and country clubs, restaurants, parks, safety and security, the sale of homes in Potomac has not felt the sharp declines of many other areas nor the number of foreclosures that other communities have faced.
However, it is still a buyer's market — so what are the secrets to selling a home? Here are a number of tips from two real estate agents on how to get a home ready for the market — and how to sell it.
"Precise product pricing is paramount," said W.C. & A.N. Miller agent Alison Tompkins. "Accurately pricing a home to sell will make or break the sale. A seller may want to list a house for a certain price — but that price must be right for the house to be appraised correctly for the loan. It's imperative to know what other homes in your neighborhood are selling for, or have sold for. But it's also essential to understand the similarities and differences between your home and the others that are on the market. The sellers and the agent must be realistic about your home — and price it accordingly."
"It's also critical to understand the supply and demand aspect of the market," said Long and Foster agent Karen Friedman. "Right now, the inventory of homes in Potomac under $1 million is very limited (34 homes), but there are 88 homes between $1 and $2 million. That data means that those homes under $1 million will get purchased quickly at the selling price — or there may even be multiple bids and the price will edge above the asking price. The ones over a million dollars may stay on the market a longer time because buyers have more to choose from."
"An interesting fact about Potomac is that there are homes in all price ranges" Friedman continued. "Right now, the least expensive home on the market is $399,900 — and the most expensive is $18 million. It has 10 bedrooms and 15 full bathrooms, 33,000 sq. feet and two elevators. Thirty-two homes were sold last month. In March 2012 the median sales price for Potomac homes was $775,000. This March, it increased to $927,500. Mortgages are at historically low rates, so that is helping the sale of homes."
Tompkins believes that staging a home is critical to selling a home. "I stage every residence I list. The cost is minimal to make the home become the best in its price range. Ninety-five percent of staged homes sell in 23 days," she said. "I bring in a team that helps make a good house a great house. We make the home welcoming, warm, happy — and give it the appeal that attracts a buyer. The only warning I have to give the seller is that sometimes we make the home so attractive that they decide not to sell it — I have actually had that happen."
Both agents recommend that the seller must de-clutter the home. This means removing family photos, knick-knacks, emptying closets, book-shelves, kitchen cabinets — making basements and garages not look like storage areas. Fresh paint, neutral colors, everything in good repair, and very clean — all are important. Keeping up your home is also important and making repairs such as the roof and the heating and cooling systems. "You have to disclose everything that's not working," said Friedman. "So it's better to be sure that your house is maintained."
"I wouldn't recommend that a seller put tons of money into remodeling a kitchen or bathroom right before selling a home," said Tompkins. "I advise focusing on the assets of the home — and enhancing them. If the seller renovates and selects what they like, many times the buyer will come in and say 'I love the house but I can't live with that granite or tile — it's just not my color.' Better to give the buyer a credit to pick out the new granite or tile — and to make the changes they really desire to buy the home."
Curb appeal is also important. Sellers should make certain their landscaping is attractive, front doors are freshly stained or painted, and bright fresh flowers are planted. The front of the house is the buyer's first impression and as they look at it, they often decide whether they want to go in — or skip it.
Contact Karen Friedman at 301-213-6327 or e-mail Karen.Friedman@longandfoster.com. Contact Alison Tompkins at 202-360-2136 or e-mail ALISON.TOMPKINS@Longandfoster.com.