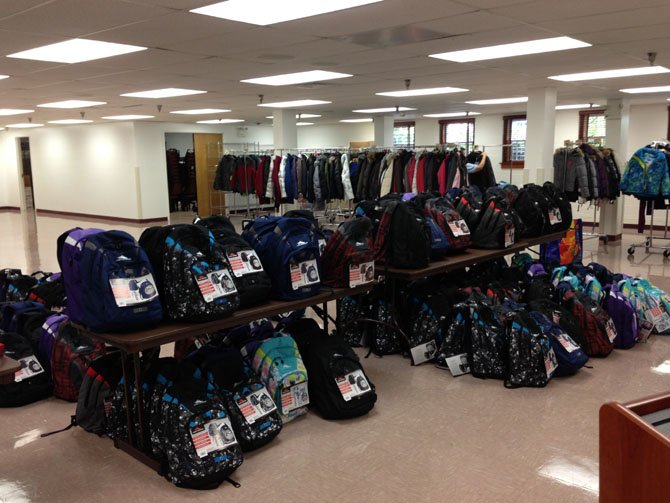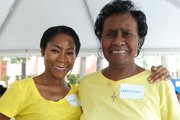 Alexandria — In an effort to give back to the community, the historic Alfred Street Baptist Church distributed new backpacks, school supplies and clothing to hundreds of Alexandria schoolchildren on Saturday, July 27.
The church's 11th annual Brother's Keeper outreach project welcomed an estimated 500 underserved children and their families who registered in advance for the event. Items also will be delivered to some area schools and shelters for another 500 children.
In addition to free backpacks and school supplies, the participants also received new winter coats, hats and gloves, school uniforms and gift cards for new shoes. Brother's Keeper also provided free medical and dental screenings.
"When asked in Genesis 4:8, 'Am I my brother's keeper?' we say emphatically 'Yes'," said the Rev. Dr. Howard-John Wesley, pastor of Alfred Street Baptist. "We take seriously our responsibility to bear one another's burdens."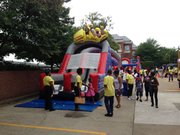 "We want to give back and connect with the community," said Amanda Stafford, director of Brother's Keeper. "We want to equip the children with tools for success. And we're teaching them how to give back to others."
This year's daylong event involved more than 300 adult and youth volunteers who assisted in a variety of ways to make participants feel at home. Helpers served as bilingual interpreters, "buddy" escorts to the children, registration assistants, food servers and gift distribution coordinators.
Brother's Keeper began in 2003 as part of the church's bicentennial celebration and has served nearly 10,000 children since its inception. It is among many community outreach projects — ranging from the winter homeless shelter to the fall Health Fair to the Feed the 5000 food distribution — that aim to positively impact the city of Alexandria.
Alfred Street Baptist Church is located in Old Town and has served the community for more than 200 years. For more information, click on www.alfredstreet.org; www.facebook.com/AlfredStreetBaptistChurch; or follow the church on Twitter @AlfredStreetBC.