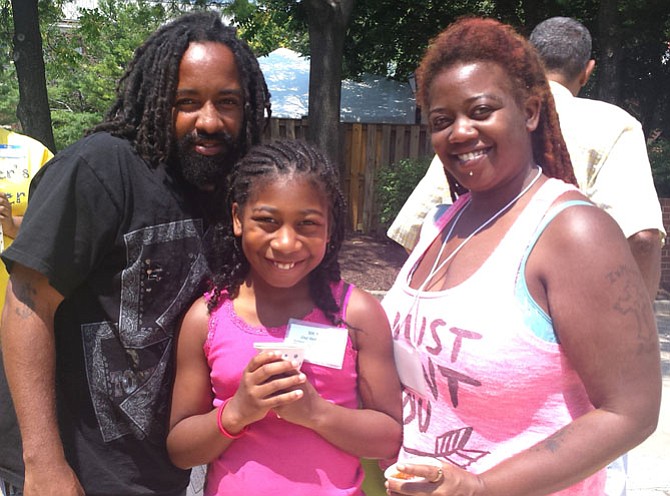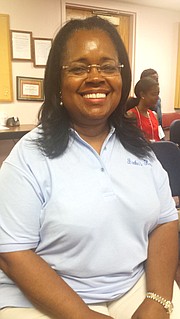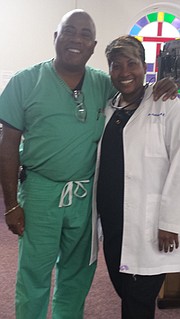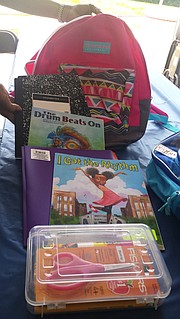 The Alfred Street Baptist Church frequently steps in to meet community needs that can go unnoticed, and the thousands of youth returning to school without the supplies they need is no exception. In two weeks' time, volunteers at the church filled more than a thousand backpacks for elementary, middle and high school students attending Alexandria City Public Schools. These backpacks, along with coats, health and dental screenings, workshops about finance, college preparation and more were made possible through My Brother's Keeper, a ministry at Alfred Street that began more than a decade ago to connect the church with the wider community.
When the ministry first began in 2003, everything was donated. Now, it thrives off the aid of donated supplies as well as church-funded support. The Center for Exploited and Missing Children donated water bottles that were given to each family in attendance.
This year's event took place on July 25.
"One thousand four hundred and twenty-eight bookbags were given out this year alone," said Amanda Stafford, the director of My Brother's Keeper.
According to Stafford, each of the preselected families walked away with at least $150 worth of products to equip their child or children for a successful school year. Some of the schools attended by the students included Matthew Maury Elementary School, Jefferson Houston School, Lyles Crouch Traditional Academy, Cora Kelly School for Math, Science and Technology, George Washington Middle School, Walt Whitman Middle School, T.C. Williams High School and Mount Vernon High School.
"Families are referred by local agencies such as ALIVE, low income housing coordinators such as Alexandria Redevelopment and Housing Authority (ARHA), historical data, and world of mouth of past recipients," said Stafford.
Upon their arrival to the church for the annual My Brother's Keeper event, each family was given personalized attention. Members of Alfred Street volunteered to be "buddies" for the families, sitting with them during the worship services, workshops, and playing with the children in two large inflatable moon bounces that filled the church parking lot, or helping them make arts and crafts.
The children also received a visit from a special guest.
"Miss Pennsylvania addressed the groups, and gave a message of encouragement," said Evie Tobias, one of the buddies. An onsite translator was also available for several of the Spanish-speaking families.
"It's so that they have people to talk to without the language barrier," said Capitol Heights Elementary School (Prince George's County) Principal Nina Lattimore, who translated for the families.
The goal of the My Brother's Keeper was not just to aid the students and families one time, but to give them tools and resources to use later on. Free medical and dental screenings were provided by licensed professionals within the church and the community, and Lion's Club International provided free medical screenings for children ages three and up.
"I am honored to be a part of this," said Dr. Siobhian Sprott, one of two dentists providing dental screenings for the children. "You never know what seed you might plant. Some of the parents hear things they didn't know."
Under the Blessing Tent, tables of stuffed backpacks were set up for the children to take home. Each one was packed according to grade level, and across from the backpacks, North Face, Ralph Lauren and Polo coats, just to name a few of the brands, were available for small children needing them for the winter.
"The mother was in awe. She was really thankful," said Tobias about the mother of the family she hosted. During the day she took them around the church grounds to enjoy the recreational activities, listen to the workshops, and have lunch before picking out their backpacks and closing out of registration. "The children were really well-mannered," she said.
Between 70 and 80 different ministries within the church were involved in making this year's My Brother's Keeper event possible.