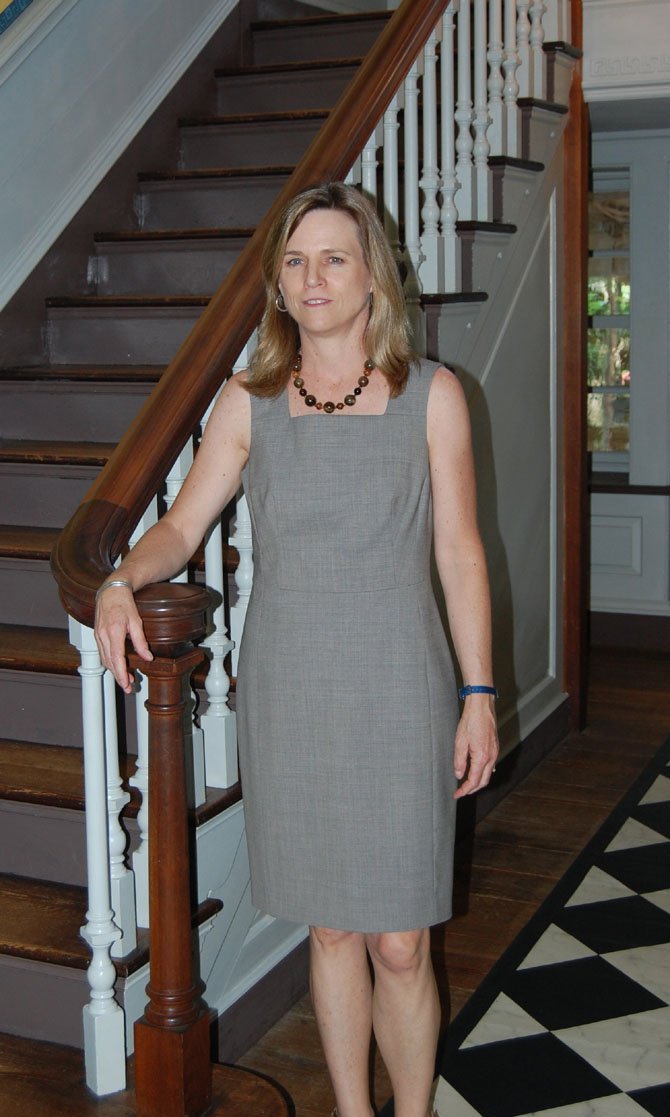 Alexandria — The Carlyle House on North Fairfax Street has a new director — Susan Hellman. She started on June 1 and settled in immediately. She may be new to this 260-year-old national landmark, but her knowledge of area history has allowed an easy transition.
Hellman previously was deputy director and then acting director of Woodlawn Plantation, the home of George Washington's step-granddaughter. Before that, she was the local history expert at the Fairfax County Planning and Zoning Department and historian in the county library's Virginia Room. Hellman, a Duke graduate, has a master's degree in architectural history from the University of Virginia.
She is also the descendent of several families that revitalized the greater Alexandria area in the mid-1800s. Led by Jacob Troth and Chalkley Gillingham, who bought Woodlawn Plantation in 1846, 40 families moved to Virginia from New Jersey. Hellman's great-great-great-grandfather, Edward C. Gibbs, and his wife, Elizabeth Troth Gibbs, were part of that group. They bought Hollin Hall I in 1852 from George William Mason, grandson of George Mason of Gunston Hall.
The families wanted to establish successful agriculture enterprises without slave labor, and their efforts revitalized the area. Simultaneously, the Quakers channeled their energies and community spirit into creating better schools in the Alexandria and Mount Vernon area.
Hellman's family heritage and experience prepared her well for her new position at the Carlyle House. The finest of the grand homes built in the early years of the city, the structure harbors memories of famous families and distinguished guests. It has borne witness to key events in Virginia's history, from colonial times, independence, the Civil War, Alexandria's industrialization, and the rebirth of Old Town.
"I'm getting up to speed on the administrative details," Hellman said in a recent interview, "and the collections within the house. I'm thrilled to have been selected for the position and I look forward to helping keep Carlyle House a vibrant part of the city."
She and her husband Dave live in Del Ray, and they have two grown children.
The Northern Virginia Park Authority owns and operates Carlyle House. For details, visit: http://www.nvrpa.org/park/carlyle_house_historic_park.