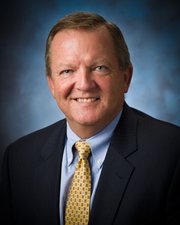 The Fairfax County Chamber of Commerce (Fairfax Chamber), the Voice of Business in Northern Virginia, represents 650 member companies with nearly 500,000 employees throughout the region. Since 1925, the chamber has been working to build a strong business community by providing unparalleled access to business development and thought leadership opportunities; professional development and mentoring; business advocacy and strategic community partnerships.
From small, entrepreneurial startups to some of the country's largest corporations—businesses have leveraged the chamber to raise their profiles, grow revenue and develop new business relationships. The chamber facilitates industry-focused councils, thought leadership groups, community partnerships and many other opportunities for its member companies to expand their networks and raise their profiles in the highly competitive Northern Virginia market.
Visit www.FairfaxChamber.org for more information about the organization, members and events.