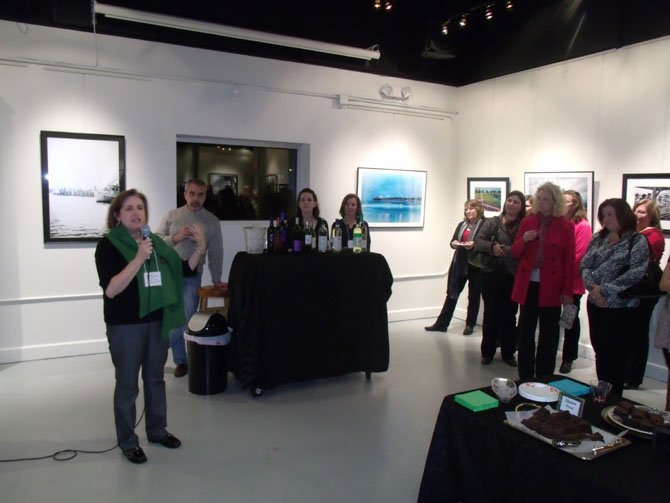 The night was cold and windy, but there was hardly enough space to contain visitors and art lovers at ArtSpace in Herndon, who came to see the works of two photographers—Catherine Powers and Michael Austin Kane—in their exhibits, "U.S. 17: The Scenic Highway" and "Hopeful Calm & Beginnings" on Friday, Feb. 2.
Photo Gallery
ArtSpace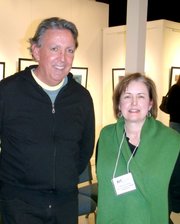 Click Photo for Flash
Catherine Powers, an attorney, showed her work in the U.S. 17: The Scenic Highway exhibit. Her intention was to bring "the character of the people, the culture and the beauty of the land along this 1,100 mile byway—the marsh-lined rivers, pristine white beaches, quaint fishing villages, small farms, proud military heritage, large cities, and historic communities" to the audience.
In Michael Austin Kane's words, "Hopeful Calm & Beginnings" is meant to "represent visual discoveries that have provided me with an instinctive reaction, at first a sense of contentment followed by a hint of excitement and, of course, a desire to uncover more. I have chosen the images in this collection because I was particularly drawn to the intersection of light color, texture, line and rhythm."
Project U.S. 17 started for Catherine Powers, a mother of two, about a year-and-half ago during her travels along the north-south highway spanning the southeastern United States close to the Atlantic Ocean; a part of the country where she has lived for the greater part of her life. The self-taught photographer confessed, "I'm attracted to the diversities, as well as the similarities, of the people and the scenery along this southern landscape."
The diverse crowd of friends, families, professional photographers and other professionals who came to see the collections of these two photographers were not disappointed. Expressing her impression of the photo exhibition, Dawn Kirk from Herndon said, "I think they are beautiful, I like the water and the beach scene."
Speaking at the event Harlon Reece, president of the Herndon Foundation for the Cultural Arts, described the exhibits as "really top quality photography."
"I like the idea of taking photograph along U.S. 17." On the objective of the center, he said, "the mission is to advocate for an art center in Herndon, we believe it will bring people to the town." Robin Carroll, the former president of the foundation, said, "the center hopes to bring fine art to Herndon and create an activity around the town."
The exhibition runs through Sunday, Feb. 24. Find out more at www.ArtSpaceHerndon.org.