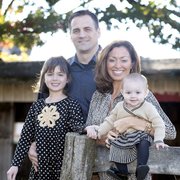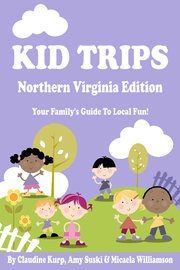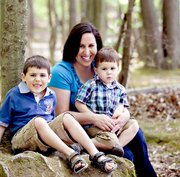 Rather than brood about the lack of cultural resources for new mothers living in the Washington, D.C. metropolitan area, three local writers took it upon themselves to fill the information void. Bloggers Claudine Kurp, Amy Suski and Micaela Williamson have recently self-published "Kid Trips Northern Virginia Edition," a 220-page toddler-to-teen tome providing hundreds of honest reviews, insider tips and top picks from all manner of child-friendly culture in the area.
Written from the experienced perspective of a collective 30 years living in and around D.C., the truly local and authentic entries in the book offer parents a mighty resource for planning out recreational family time. From museums and nature centers to ice rinks and restaurants, the painstakingly inclusive book is intended to guide moms and dads through the fog of inactivity like a highly knowledgeable and motivated neighbor, whether they're established residents, new to the area or simply in town for a brief stay.
"No one really tells you, but there are a thousand different things to do with kids," said Kurp, mother of two and Oakton resident. "There's very little support out there for new mothers, and the reality is it's a totally different life: there's the world you know when you're single, and the world you know when you're a mother."
FACED WITH this information-less reality after leaving a career with Exxon Mobil and starting a family, Kurp decided to become the resource she so desperately needed herself. She built on her own experience and sought out the inside track on playgroups, movement classes, etc. and in 2008 began compiling her findings in the website D.C. Metro Mommy.
Kurp was approached by attorney-turned-blogger/editor Amy Suski, who happened to be her neighbor at the time, about updating the website together, and DCMetroMom.com was born. According to Kurp, "It was always our goal to make it a book."
The task would be a daunting one, however. Drawing from 700 blogs and thousands of vendors, the website is comprised of 12 categories and over 4,000 entries. To put everything into print, "We'd have 'War and Peace' on our hands," joked Kurp.
Eventually, fellow family blogger and Burke-based writer Micaela Williamson tracked Kurp down and invited her to a Mission: Sleep event. The non-profit organization provides overnight assistance to military mothers, and Williamson—herself a mother of two—was able to use the meeting to begin a networking relationship with Kurp. Williamson's award-winning blog Super NoVa Mommy and articles for "Northern Virginia Magazine" fell right in line with Kurp and Suski's work, so it seemed natural for them to collaborate.
And so began what became, ironically, a roughly nine-month process of fleshing out select DCMetroMom listings into detailed, comprehensive blurbs for the book. "Someone joked that it was my third child," said Kurp. "I think the other two were easier."
The trio were in constant virtual contact throughout the process, meeting in person only a few times. "We relied on the Internet age," said Williamson. "We're stay-at-home moms, running a website, a blog, a household—life still carries on."
"It's phone, it's email," echoed Kurp, "close to 20 emails a day. We blew our minutes out. There are pieces of our souls that are missing from the last year."
THE BOOK, currently available as both an ebook and paperback through Amazon and Smashwords, spends a lot of time in Fairfax County, but also has a focus on Prince William, Loudoun and other counties.
Part of their drive for geographic diversity was motivated by each author's strong connection to their readers through social media. "We have an extensive following on Facebook and Twitter," said Williamson. "We wanted to make sure we hit all the counties."
Though a business venture at one level—the trio set up their own LLC to publish and have wholesale deals set up with four local stores—Kurp maintained, "This was born of us wanting to help those parents in the community. I would love to see a well-loved copy in someone's hand in a park as he or she's leafing through, finding the next thing to do."
Micaela Williamson and Claudine Kurp will make an appearance at the A Baby Affair expo for new parents on March 17. For more information on the event, visit www.ababyaffairdc.com. For the Kid Trips website, visit www.gokidtrips.com.