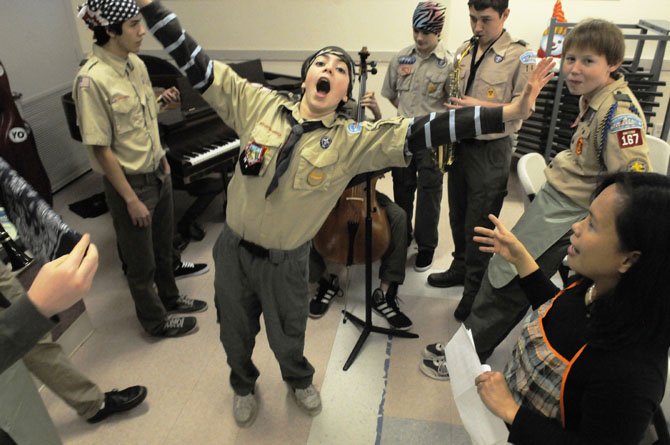 The aroma of garlic and tomato sauce wafted up from the stove and out the doors into fellowship hall as scouts from Boy Scout Troop 167 prepared for the annual spaghetti dinner on Saturday evening, Jan. 5, at Mt. Olivet United Methodist Church.
The scouts are raising funds for the troop's bi-annual trip to the Philmont Scout Ranch in Cimarron, N.M. The ranch covers nearly 214 square miles of mountain wilderness in the Sangre de Cristo range of the Rocky Mountains. The 12-day trek program features horseback riding, burro racing, mountain biking, gold panning, chuckwagon dinners, rifle shooting and interpretive history.
The ranch, donated by oil baron Waite Phillips in 1938 to the Boy Scouts of America, is celebrating its 75th anniversary this year. The scout troop, based out of Mt. Olivet United Methodist Church in North Arlington, has been participating in the Philmont program since 1971.