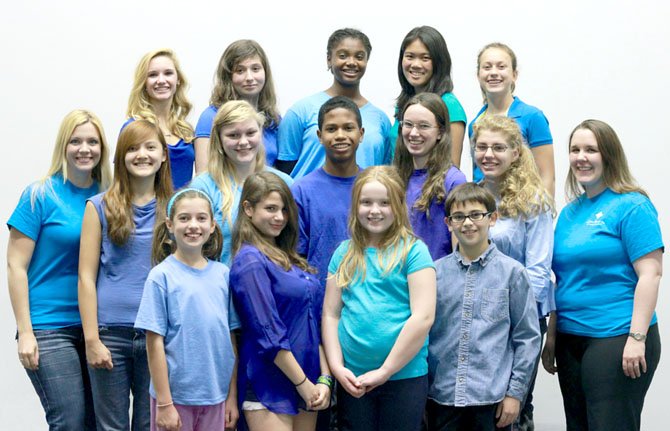 Students from Union Lopez Studio in Reston have been accepted into the 2013 Junior Theater Festival happening Jan. 18, 19 and 20 at the Cobb Galleria Centre in Atlanta, Ga.
Featuring 82 groups representing 23 states, the Junior Theater Festival is the world's largest musical theater festival dedicated to celebrating young people experiencing the transformative power of musical theater. The festival is presented by New York's iTheatrics and Atlanta's Theater of the Stars and is sponsored by Music Theatre International, Disney Musicals, Playbill, PRG (Production Resource Group) and Sound Associates. The festival will bring together more than 3,500 students, teachers and Broadway professionals to raise their voices in celebration of on-stage and backstage excellence in musical theater.
Each group attending the Junior Theater Festival performs a 15-minute selection of a musical for a panel of distinguished theater professionals. Fifteen students from Union Lopez Studio, ages 10-16, will present Disney's The Little Mermaid JR. for adjudication.
According to director Victor Lopez, the group has chosen to emphasize physical theatre in its interpretation of Disney's The Little Mermaid JR., telling the story via dynamic movement, dance and other forms of nonverbal creative expression.
For more information, visit http://www.lopezstudiosinc.com/.