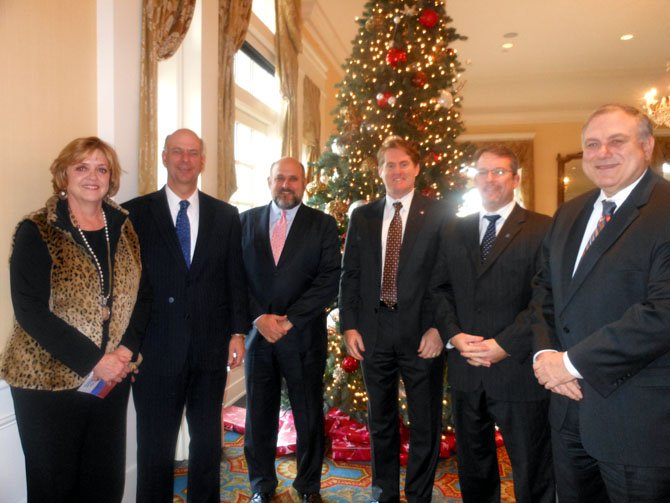 Mount Vernon — The future of economic growth in Fairfax County will be found in the new field of personalized medicine, along with the current growth sectors of IT, and financial services according to Dr. Gerald Gordon, president and CEO of the Fairfax County Economic Development Authority speaking to the Mount Vernon-Lee Chamber of Commerce.
To withstand current economic pressures, small businesses will need a cost and value proposition that shows they can do better what larger businesses would do in-house, Gordon said. He also mentioned that trends show that minority and women-owned businesses are growing disproportionately faster in Northern Virginia that in other areas of the county.
Fairfax County faces the same serious economic situation it did in 1977, Gordon said. Diversification of the types of businesses in Fairfax County will be essential to keep tax rates on homeowners low and to ensure a healthy local economy.
The Greater Richmond Highway corridor will find economic development opportunities with the growth at Fort Belvoir, Gordon said.
At the networking breakfast, the chamber of commerce also welcomed a new business member, American Disposal Services and Brian Taugher, regional manager.