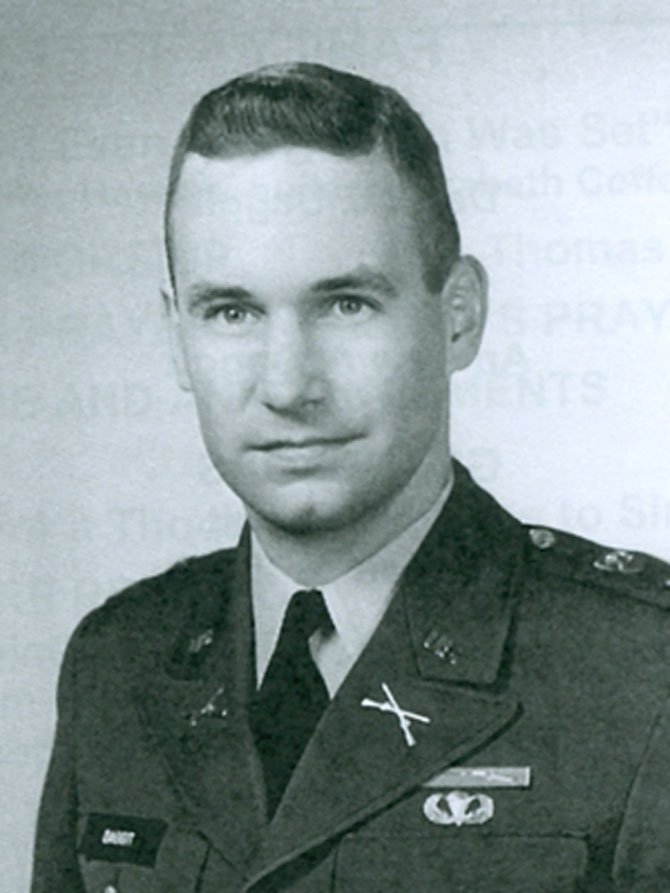 Lt. Col. Edward Arthur Daggit Ph.D., USA Ret., age 80, of Harrisonburg, Va., died on Friday Jan. 11, 2013.
He is survived by wife, Darla L. Daggit (nee Cullen); son, Andrew A. Daggit of Star Tannery, Va.; grandsons, Bryant T. Daggit of Winchester, Va. and Jonathan A. Taylor of Davenport, Iowa; his sister, Elizabeth M. Haynes of Springfield, Va., one nephew; three nieces; and nine grandnephews and nieces.
Edward was born in New Orleans, La., on June 15, 1932 and subsequently lived in the DC Metropolitan area, attended local schools, mainly in Alexandria, through 10th grade. He graduated high school at Staunton Military Academy, Staunton, Va., and college at USMA, West Point, NY, in 1953 with a bachelor's degree and a commission in the Infantry. Later he received degrees at Rensalaer Polytechnic Institute, Troy, N.Y. (Masters in Mathematics, 1959) and New York University (Ph.D. in Mathematics, 1968).
During his 22 years of service in the Army, he had overseas assignments in Sendai and Kokura in Japan, Seoul, Korea, Heidelberg, Germany and Dalat, Vietnam, where he was advisor to the dean of the Vietnamese Military Academy. Twice he was assigned to the Math Department at USMA where he gained six years of teaching experience.

After retiring in 1975, he filled in for a professor on a year's sabbatical at Clinch Valley College, Wise, Va. and subsequently taught 20 years at Grove City College, Grove City, Penn. During a leave of absence in 1992-1993, he and Darla visited over 100 ROTC units on behalf of the Officer's Christian Fellowship. Since January 2008, he has resided in a Health Care facility in the Sunnyside Retirement Community in Harrisonburg, Va.
Interment will be at Arlington National Cemetery at a later date.
Memorial gifts may be made to the Research for CA, Heart Association, Alzheimers Association, a church, or other Christian work such as Sunnyside Retirement Community or The Officer's Christian Fellowship. Visit www.kygers.com.