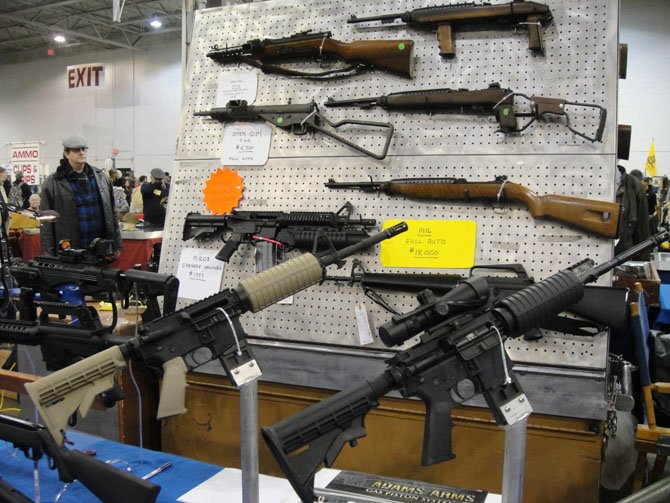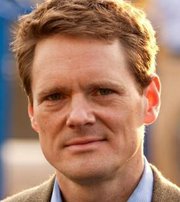 Imagine the scenario: Sheriff's deputies arrive at a home to issue a temporary detention order against an individual. While on scene, law-enforcement officers realize that the person has a stockpile of weapons and ammunition. The police are interested in confiscating the guns while the person's mental health is evaluated, but existing law prevent that from happening. Legislation introduced by Del. Rob Krupicka (D-45) seeks to expand police powers for law enforcement officials to confiscate. But Virginia Citizens Defense League says no.
"If you don't have access to your guns why the hell do the police need them? You are not locked up at home, you are locked up away from your guns in a secure facility," said Philip Van Cleave, president of Virginia Citizens Defense League. "So to go get your guns is asinine."
Krupicka wrote the bill along with Alexandria Assistant Commonwealth's Attorney Bryan Porter, who is running in the Democratic caucus for the job this spring. Porter said the legislation was created in response to several specific recent incidents in which a magistrate issued a temporary detention order against an individual only to learn that the person has been stockpiling weapons and ammunition. Porter says if the person can be detained without a judge, his weapons cache should also be able to be confiscated without a judge signing off on it first.
"I would expect to see support for this from the law-enforcement community," said Porter, a former Alexandria Police Department officer. "This is aimed at taking guns away from dangerous people."
BUT WHAT QUALIFIES as a threat, and who gets to make that determination? Those issues will be hammered out in the coming weeks during the legislative process. Courts of Justice House Chairman Del. Dave Albo (R-42) said he might be willing to support the bill if a judge signed off on the confiscation before the fact, although he added that the House committees will also be taking a close look as to whether or not the bill is constitutional.
"When you are talking about an imminent threat of bodily injury or death, I would find it hard to believe that there would be anybody against that," said Albo. "If you could make the bill work."
Making the bill work might not be easy. The Virginia Citizens Defense League is one of the leading gun-rights groups in Virginia. Opposition from league members could well scuttle the effort in Richmond, where the group has influence with the Republican majority. When asked about Krupicka's bill, Van Cleave said that some people have invested $25,000 to $50,000 in their gun collection, so it would be more appropriate for a family member to determine what happens with the stockpile.
"This is property we're talking about," said Van Cleave. "The police can't just go in and take someone's property."
THE EFFORT WAS inspired by the recent school shooting in Connecticut, where a man used a military-style Bushmaster rifle to blast his way into a school before killing 20 children and six adults. Krupicka crafted the legislation as a way to bridge the gap between improving mental-health services with tightening gun laws.
"The way the bill is written, it doesn't take guns away indefinitely," said Krupicka. "There's a due process that allows people to get their guns back."