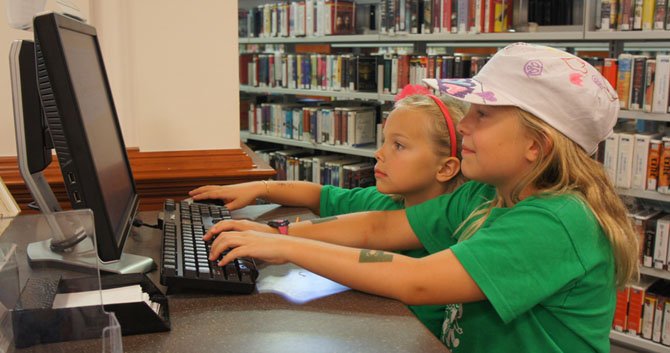 On an unassuming Tuesday three days before the official beginning of Summer, the Fairfax County "Dig Into Reading" Summer Reading Program kicked off June 18 with events countywide and incentives for children and young adults to read and complete a summer reading log in order to receive a coupon book full of offers upon completion.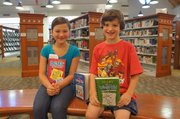 Participants can register online at home, or at their local library, and log at least 15 books for preschool through sixth grade and at least eight books for seventh through 12th grade in order to receive a coupon book.
Librarian Karen Jakl, at the City of Fairfax Regional Library, says that this year the program is already more popular than last year and that the books on the list of suggested books and authors, which can be found online or at Fairfax County Libraries, are constantly checked out.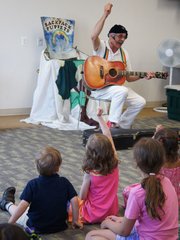 Kaiya, a rising fourth grader, and Chiara, a rising first grader, are sisters and were found signing up for the Summer Reading Program at the City of Fairfax Regional Library. They are both excited about the coupon book and are avid readers. Kaiya says the 15-book limit will be easy because she "already reads a book a day." In order to find books they like, they scan the aisles of the library and also research books that are written by authors they already like. Chris and Kirsten, Kaiya and Chiara's parents, think the Summer Reading Program is great because even though their girls already love to read, the program gives them a set goal they can strive to reach.
Siblings Cyrus and Nia were found checking out a stack of books to help them reach their Summer Reading Program goals. Nia is excited to read "The Dork Diaries" by Rachel Renee Russell and Cyrus is excited to read "Diary of a Wimpy Kid: The Last Straw" by Jeff Kinney. Both say these books are popular for their early elementary age group right now. Their mother Catherine likes that the program is similar to one they have during the school year, so it encourages them to read into the summer months.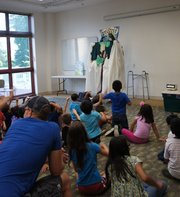 Events are also put on throughout the summer for all ages by sponsors of the Summer Reading Program at each Fairfax County library location. These special events are held both in the evenings and during the day. The City of Fairfax Regional Library had a showing of Mr. Joe and "The Fabulous Five Senses/Dinosaur Show" on Thursday, June 27, at 7 p.m. Mr. Joe is a multi-talented man, who played music with his guitar and also put on an entertaining puppet show for a packed crowd of preschool to early elementary aged children. Children laughed, squealed and actively learned with Mr. Joe during this Summer Reading Program event.
Events for the rest of the summer at the City of Fairfax Regional Library site include "I Dig Sign Language," "Beauty of Indian Dance," "Mother Goose Storytime" and many more. A full schedule of events can be found online at www.fairfaxcounty.gov/library or at your local library.