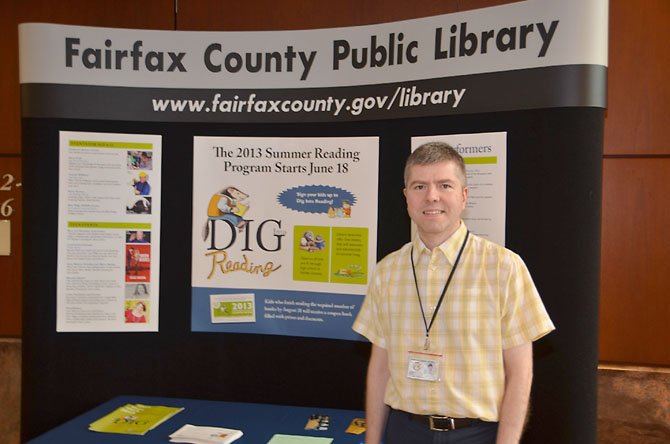 Fairfax County Public Library began its 2013 Summer Reading Program on June 18, three days before the official first day of summer. Ted Kavich, Program and Educational Services manager for the Fairfax County Public Library, is directing this year's program. "This will be my third year running the summer reading program," said Kavich. "Our program involves more than 20 library branches with sponsors and performers," said Kavich. "It has been a regular thing, and kids and parent look forwards to it. … We partner with the schools in this because we do not want kids to loose their reading and vocabulary skills."
The summer reading program is open. "Kids that are in public schools, in private schools, kids that are home schooled, preschoolers, kids from birth through grade 12 in high school, they can all participate in the summer reading program. … We had more than 48,000 kids participate in the reading program last year. We hope to better that number this year. "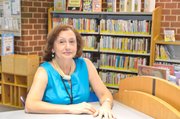 The summer reading program is funded mostly through donations. The Friends of George Mason Regional Library donated $42,500 to pay for family and school age programming at all library branches. The Friends of Kings Park Library donated $7,500 to pay for teen programming at all library branches. The Fairfax Library foundation donated $17,000 for the printing of the coupon book and sponsorship of an event at each library branch.
"An important part of the program is to have events," said Kavich. "Many of the events are educational, but we also want them to be fun. The events are part of the festive atmosphere."
The summer reading program has helped increase the number of child patrons. "We have so many kids," said librarian Dorota Jakubowska. Jakubowska has worked as the children's services manager at Reston Regional Library for five years. "The program encourages children to read during summer for fun. Even babies and infants can participate. When they complete reading the books they receive a coupon book," said Jakubowska.
Kimberly Ventrella, the Youth Services manager at Patrick Henry library in Vienna, sent out a statement about the summer reading program in the Vienna branch.
"We encourage parents to bring their children and teens by the library to register for our summer reading program in which kids read books and win prizes. It is a great way to bridge the gap between the spring and fall semesters, and to ensure that kids keep learning all year long. Our free events range from storytimes and puppet shows to magic, altered art journals, a rock concert at Jammin' Java and more."
The Fairfax Rocks concert at Jammin' Java will occur on July 13 at 2 p.m. and is cosponsored by the Friends of the Kings Parks Library.
The Summer Reading Program runs from June 18 to Aug. 31. To learn more about the summer reading program, visit http://www.fairfaxcounty.gov/library/srp/.