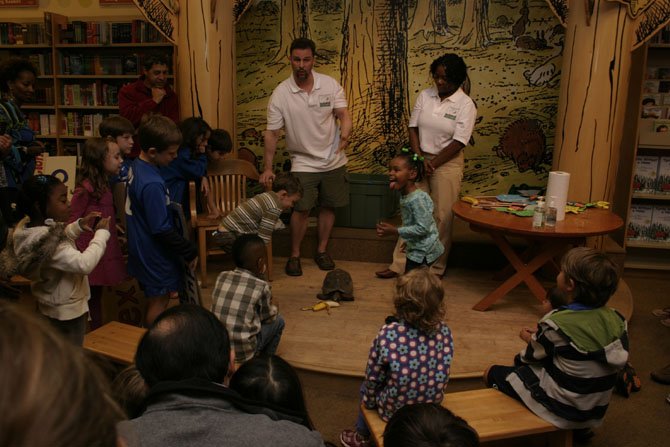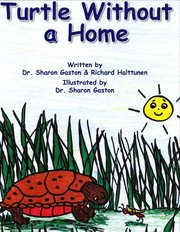 Arlington County educators Sharon Gaston and Richard Halttunen are a husband-wife children's book writing team whose first brainchild together, "Turtle without A Home," has been sweeping up literary accolades. Creative Minds Publications, a publishing company specifically for classroom-oriented literature, released the book in 2012.
Kathryn Starke, owner of Creative Minds Publications, said Virginia Naturally just selected "Turtle Without a Home" as an Environmental Read of the Summer. Starke said the book also received the Nature Appreciation Honor from Skipping Stones Magazine, an international children's magazine.
"Science centers, museums and organizations all over are recognizing their book as a wonderful story to share with kids," Starke said. "It has just been getting the showcases and the awards."
Although published by Creative Minds in 2012, Gaston said she and Halttunen started the book in 2001.
"We wrote the book so long ago … it's wonderful," Gaston said. "The one thing about children's books is that they are always current even when they are old."
Starke said she met the Arlington-based couple at a Virginia education conference back in 2011 and after talking with them realized that "Turtle without a Home" would be a perfect title for her company to release.
Starke, a former classroom teacher and current literacy specialist, said she formed Creative Mind Publications knowing the classroom's need for books easily incorporated into curriculum.
"So many educators were looking for books that are entertaining and engaging and tell a story but are also educational," Starke said. "Our company focuses on publishing educational children's literature, all written and published by teachers. All books include lesson plans, curriculum guides."
This, Starke said, was why Gaston and Halttunen's story was compelling to her.
"Obviously they were educators, they had the ability to write and tell a story, and they are aware of what they have to teach in school," Starke said. "Their book is an example of the buzzword of 'Environmental literacy.' It was a perfect fit for us."
Gaston said she and Halttunen got the idea for the book when they were approaching their last days at Glencarlyn Elementary School and getting ready to move to its replacement, Carlin Springs Elementary. She said there was a beautiful courtyard at the school, and she voiced her concern to Halttunen one day.
"Rich laughed and said, 'A turtle without a home,'" Gaston said. "That is how the story got its title. Then we started talking about how we could dedicate the book to the new school [Carlin Springs Elementary School.]"
Gaston said it was in that conversation that the book started to take shape, the plot focused on "a turtle that had to leave his home because of pollution."
"Within the story, a turtle goes and tries to live with other animals," she said. "It is unfortunate, something animals have to do, but the turtle finds a happy home in the end."
Gaston, who had written other children's books prior to "Turtle without A Home," is a reading specialist at Arlington's Taylor Elementary School, working with grades Kindergarten through fifth.
"I love teaching reading to students, especially books that have a message in them," Gaston said.
Gaston said the book was a collaborative effort, and Starke helped them with the finishing touches.
Halttunen and "I wrote the book together," Gaston said. "Katherine also helped us. She saw the first draft, and suggested we add another character, which later became the squirrel."
Gaston is also the illustrator.
Gaston and Halttunen said they make presentations around the area to student audiences where they tell the story of "Turtle without a Home."
"The overall goal is to try and get out to different schools and community centers and talk to children about the plight of different animals that they see every day, whose resources are being taken away," Gaston said. "We help make the children aware of these animals and their habitats being eroded away. It is fight or flight for these poor animals."
Halttunen is currently a third grade teacher at Glebe Elementary School, where he works with students to take care of abandoned turtles. He said he is able to bring these turtles to some of his and Gaston's presentations.
"We take the turtles with us," he said. "It pulls people toward our little table."
Halttunen said he is grateful Gaston encouraged him to make his first foray into the world of children's literature, as it has made lessons for the students more fun.
"Being educators, we need more 'educ-ainment," he said. "We are always thinking about what we can connect to the curriculum to make it more fun."
He added that he is working on another book about the water cycle.
Both Gaston and Halttunen said they have really appreciated Starke's hard work in getting her story out in the academic community.
"It's been a very positive experience, [Kathering is] really out there trying to keep it current," Gaston said. "That's so hard to do when you are working full time."
Gaston and Halttunen also both agree that the best part of writing children's literature is seeing their own students read and appreciate their stories.
"I have a love of literature," Gaston said. "It is the best when children read your stories. Kids will say, 'I read your story and loved it.' It is the most heartwarming feeling in the world."
Halttunen said he also loves seeing his own students bring his stories to life, and said he and Gaston are not done writing them.
"We are enjoying what we are doing," Halttunen said. [Gaston] is the one who inspired me to start writing. It is fun to work as a team … it is fun to watch a book come to life and see the kids actually read something you've written. It is very powerful; it is the most rewarding thing I've ever experienced."