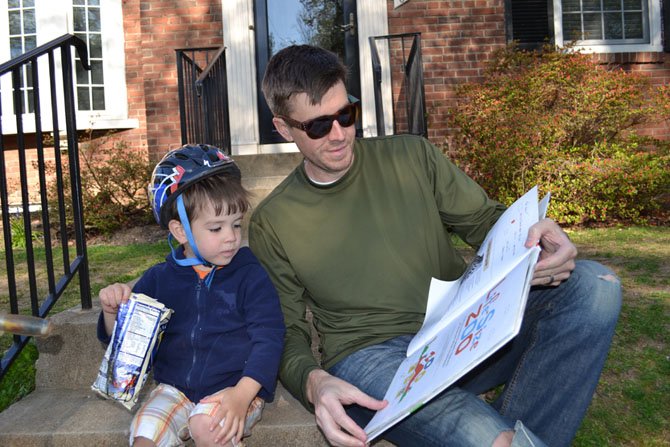 When summer vacation begins and school ends in a few weeks, learning doesn't have to take a hiatus. Students can keep their academic skills sharp without entering a classroom or even sitting down with a pencil and paper.
Local educators say opportunities for reading, math, science and history skills are plentiful and none require that children set foot in a school. From a walk in the park to a trip to the grocery story, teachable moments are virtually everywhere.
"There are a thousand ways to do it, but reading is critical," said Marjorie Myers, Ed.D., principal, Francis Scott Key Elementary School in Arlington. "I think the most important thing to do is read in a fun way. Read as a family. Parents can read challenging books to their children. Go to your local library and take advantage of fun activities there.
Some elementary schools encourage their students to read and discuss what they are reading with their parents.
Blake M. Giliotti, staff development teacher at Potomac Elementary in Potomac, Md., said, "We ask kids to read and then have discussions with their parent about what they are reading. We don't ask them to do anything written because we don't want them belabored by school work during summer."
The book discussions or questions that parents ask their children about books don't need to be complicated, Giliotti said. "It can also be as simple as saying, 'Tell me about what you are reading.' Engaging in a natural conversation about a book can give you insight into what your child understands and helps build oral communication skills," she said.
WHEN IT COMES TO science, Len Annetta, Ph.D., professor of Science at George Mason University says he and his wife Jennifer spend a lot of time at the Smithsonian museums with their two children, Samantha, 13, and Joey, 11.
"We particularly like the Air and Space Museum," he said. "It keeps them engaged in science. We walk around together and we ask them questions after we leave a museum. When they get home they get to go online and do more research on things that interest them."
There are subtle science lessons to be learned even when taking a summer stroll. "We're out for a nature walk and we see an animal or plant and we start talking about it," said Annetta. "We also look at and talk about grasses and trees and animals."
For parents who don't have a science background, Annetta suggests looking up information on a smart phone during a walk or museum trip.
A shopping trip can also be an opportunity for a math lesson, said Myers. "Take your children to the grocery store and use actual money instead of credit cards, so the children can see a value for money and numbers," she said. "Give children an allowance so they can make the connection between money and the cost of things they want to buy. Sitting in a class room with fake money doesn't quite get it."
This area offers an abundance of locations for history lessons. "I go out to the battle fields near Manassas," Anetta said. "There are placards that help describe what is going on. There are a lot of local museums that offer the same opportunities."
Keeping a journal is another way to keep skills sharp outside of a structured setting.
"Keeping a travel or camp journal is a fun and easy way to support academic skills," said Benita Cathey, director of admissions at Grace Episcopal School in Alexandria. "A travel or camp journal reinforces writing, geography and social studies and organizational skills."