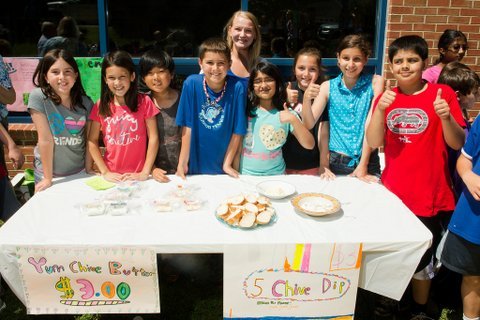 Churchill Road fourth graders held their second annual farmer's market in the school's butterfly garden on June 4-5 and thanks to the efforts of fourth grade teachers Aubrey Beiswenger, Rachel Dunleavy, David Ickowski, Nick Kilpatrick, Claire McHale and Mary-Lynn Robosky, these 10-year-olds learned about entrepreneurship firsthand.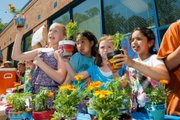 Over the course of the year, these students researched colonial herbs by planting them, finding ways to care for them, harvesting them and then turning them into products to sell at this school-based farmers market.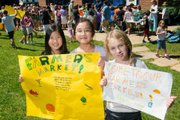 The young business owners participated in lessons taught by professional marketing and business analysts, which were designed to help with the economics behind the market, including the advertising and marketing of their products such as "Wholly Pooh" (homemade worm fertilizer), liquid cleaner, thyme olive oil, mint lemonade and soothing lavender soap. The students also decorated clay pots containing tomato plants as part of the silent auction. The students' marketing and pricing strategies paid off; they were able to turn a healthy profit on their products.