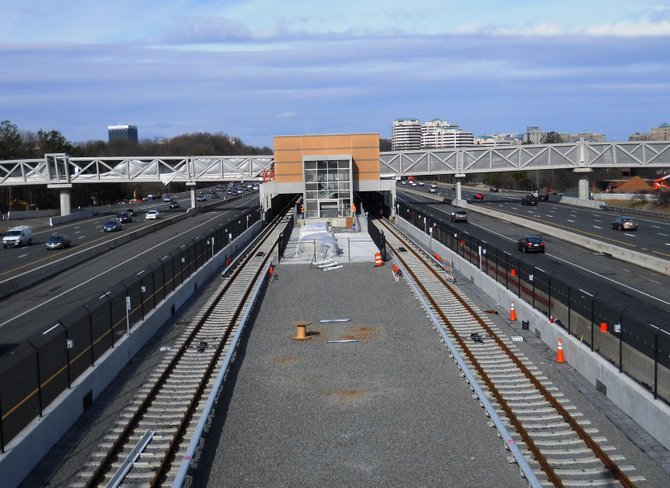 Construction of the five stations in Phase 1 of the Dulles Corridor Metrorail stations is now focusing on interior finishes, installation of elevators and systems. The Wiehle-Reston East Station, the temporary end of the Phase 1 alignment, is now 82 percent done and is the most complete of all the stations.
With completion of Phase 1 expected to take place in late summer, crews will soon be doing significant work in Tysons Corner, especially along Route 7 where crews will be completing storm water drainage systems and creating the future roadway alignment.
When that's done, permanent sidewalks, new traffic signals, lighting and landscaping will be put into place.
Project officials expect to complete construction in late summer. Then the project will be turned over by the Metropolitan Washington Airports Authority to the Washington Metropolitan Area Transit Authority (WMATA) to become part of the existing Metro system.
Currently, testing is taking place all along the corridor, especially in the Falls Church area. Extensive testing will continue until as WMATA prepares to open the line. WMATA will set the opening date.