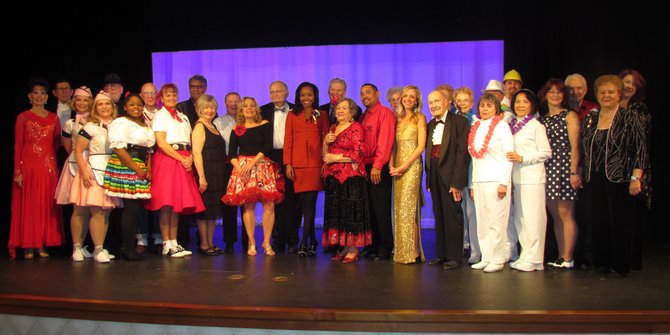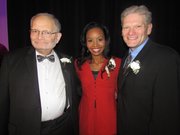 On Tuesday, March 5, Greenspring hosted a "Dancing With the Greenspring Stars" event to benefit the Benevolent Care Fund at the community. Throughout the year, various events are held at Greenspring to raise funds to provide support to residents who, despite careful planning, outlive their financial resources. The money raised for the fund allows residents to continue living at Greenspring and continue receiving the care that they need. The last time this event was held in 2010, Greenspring raised $30,000 for the fund.
This year, seven couples competed in the event; each couple included one staff member and one resident at Greenspring. During the next two weeks, residents and staff may vote on their favorite couple by donating money to the Benevolent Care Fund. When voting is completed, the couple with the most votes will be crowned champion of "Dancing With the Greenspring Stars". If the results are close, judges' scores will be incorporated to determine the ultimate winner. This year, the judging panel included Dr. Les Brandwin (physician at Greenspring's Medical Center), Cynné Simpson (ABC 7/WJLA-TV Good Morning Washington anchor), and Jeff Watson (Erickson Living's director of operations).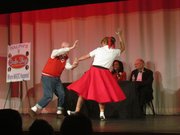 During the competition, dancers competed in a variety of styles including tango, waltz, cha cha, twist, merengue, paso doble, rumba and swing. The audience also saw special performances from Greenspring's Line Dance Group and Greenspring resident, Elisabeth Burnett. Burnett, a ballroom dancer since 1985, received the title of U.S. International Standard Senior Champion in Las Vegas in 2008. At the event, she and partner Mike Gordon danced a slow fox trot before the show's conclusion.