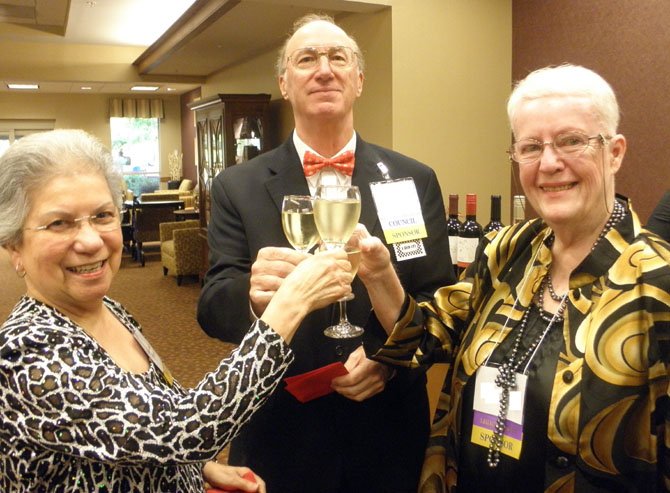 On Friday, Sept. 27, 225 guests and residents attended the 14th annual Benevolent Care Fund Gala at Greenspring retirement community—a sold out event for the fourth consecutive year.
The gala is a Greenspring charity event organized each year to raise money for the community's Benevolent Care Fund. This year, $980,000 was raised for the fund, which provides support to residents who, despite careful planning, outlive their financial resources. The money raised allows residents to continue living at Greenspring, receiving the care that they need.
"We are so pleased to be able to make Greenspring a home for life for all of our residents," said Robin Gliboff, Greenspring's executive director. "The Benevolent Care Fund has been in existence for almost 15 years and has provided assistance to residents at Greenspring in all of our levels of care."
This year, the gala featured cuisine and entertainment inspired by Italian culture with an overall theme of "La Dolce Vita." Guests and residents were treated to a special, surprise performance from The Three Waiters, who visited Greenspring from New York City and dazzled the audience with an operatic performance after posing as waiters.
Very special thanks to the dozens of Benevolent Care Fund sponsors including Jim Davis (chairman, Erickson Living), The Estate of Kathryn R. and Victor N. Coleman, Jr., anonymous, Cypress Contracting, LLC, Greenspring Treasure Chest, Positive General Contractors, Inc., Arris, a Design Studio, Inc., Sue Mathis, NOVAGold, LLC, The Village Church, Al and Claire Grande, Greenspring Pottery Club, Fairfax Memorial, Nora Yen Leng, NeighborCare Professional Pharmacies, PNC Bank, and many more.
Additional information about Greenspring can be found at www.ericksonliving.com.