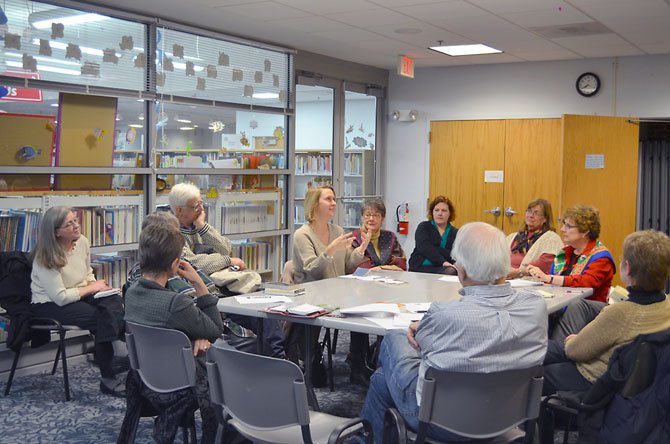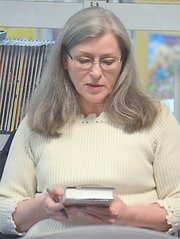 Alexandria — Alexandria has a new poetry society hosted by the Duncan Library, and organizers hope their efforts will re-introduce the literary art form to those who have previously found it intimidating. Opening with an exploration of the sonnet, the Duncan Library Poetry Society held its inaugural session last month with a dozen people attending.
The society is sponsored by the Friends of Duncan Library, a volunteer group that supports the branch through fundraising. Walter Gross, chairman of adult programs for the Friends group, had the idea to initiate the society after attending an evening poetry reading at the home of David Glade, a fellow poetry enthusiast and one of the society's co-organizers.
"My family has a poetry night every April," Glade said last month on the evening of the poetry society's first meeting. "We sit on the back porch and everyone has to bring a poem … everyone really gets a kick out of it," Glade said.
Having attended one of Glade's friendly backyard poetry readings, Gross thought a society that brought a similar informality and accessibility to poetry would be a good idea for the broader Alexandria community and would make a great program for the library.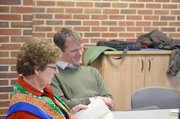 "I thought a poetry society in a library was a very good fit," Gross said. "As the chairman of adult programs for the Friends committee, we only had one program going … and I thought we could do more. The Friends were very enthusiastic about it," Gross said.
Taking away the stigma that poetry is difficult or only for a certain group of people is a key goal for the society's organizers. "It [poetry] carries something of a bad rap," said Margaret Ingraham, poet and co-organizer. "I recoil when I hear people say 'I don't understand poetry.' I find that too bad … it is a standard that doesn't seem to be applied to others of the literary arts," Ingraham said.
Bringing poetry into a public space is one way organizers hope to make poetry more accessible to those who don't think about exploring the art form more often.
"It's always nice to get more people in the library," said Stephanie Clark, Duncan Library's branch manager. "Lots of people tend to look for what they already know … so it would be nice if they became a little more familiar with the poetry collection and what we have … it's just about expanding horizons."
Expanded horizons and ignited imaginations are just a few of the things organizers hope participants get from the poetry society. For Barbara Murray, who attended the February meeting, getting to hear different perspectives on familiar poems was a valuable part of reading with the group. "Even if you're looking on your own, you may not get this much variety of thoughts," Murray said.
Throughout the society's bi-monthly meetings, organizers plan to explore a variety of poetic forms. The poetry society will hold its second meeting at St. Elmo's Coffee Pub on April 8 from 8 – 10 p.m. and will explore beat poetry.
"Where else would you have beat poetry but in a coffee house," Gross said.
No matter the topic, organizers encourage Alexandrians to come and explore something new about poetry and themselves. When asked for his appeal to would-be poetry society members, Gross said, "Come and enrich your mind and have fun."
To reach organizers of the Duncan Library Poetry Society, contact the Duncan Library at 703-746-1705.