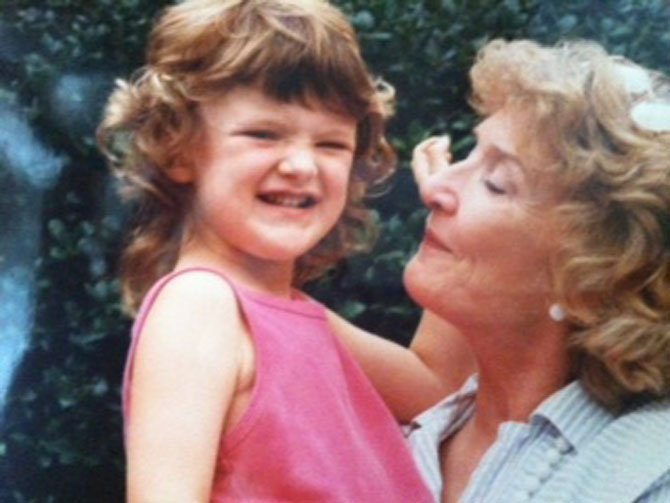 Clydine M. Bridgeman, 83, formerly of Alexandria, died of cancer on Thursday, April 18, 2013 at the Villas at Gulf Breeze, an assisted living facility in suburban Pensacola, Fla. Born in 1929 in Hartselle, Ala. to Clyde E Mayhall and Lillie Mamrie Waugh Mayhall and reared with five siblings in Marianna, Fla.
Clydie came to the Washington area in 1951 and waited tables in a Hot Shoppes until security clearance came through for her to work as a cartography librarian at the CIA. After she and Lester Bridgeman were married in 1954, they moved to Parkfairfax, and he encouraged her to return to Tallahassee to complete her undergraduate degree. When she received a BS from Florida State the following summer, he sent her a congratulatory telegram, saying that he had always wanted to be married to a "Bachelor." Clydie was forced to "retire" from the CIA when she became pregnant with her first child.
When her husband opened a law practice with another lawyer in Washington in 1964, Clydie went back to work, this time as executive director of the Association of I.C.C. Practitioners and editor of its bar journal. She left that position in 1968, when the travel demands became too much. During her time in Northern Virginia, Clydie did extensive volunteer work: for the Alexandria Democratic Party, in the library at Burgundy Farm Country Day School, and in the offices at Temple Beth El and the public television station WETA.
She returned to the Florida Panhandle in the 1970s and worked as a land title examiner; in 1988, she co-founded the women-owned Southland Title of Pensacola, managing research, commitments and policies there until 1993, when she sold her interest in the company.
Clydie loved her family and many friends, reading, history, grammar, classic movies and the internet; during her last decade, she traveled to Estonia, France, Finland, Honduras, and Hungary. Her marriage to Lester M. Bridgeman ended in divorce. She is survived by her brother Earl Mayhall (Donna) of Marianna, daughters Andrea L. Bridgeman (Steve Parker) of McLean and Judith Rolland (Jean-Hugues) of Paris, and granddaughter Hallie Mayhall Parker of Los Angeles.
Celebration of Clydie's life will be held in the fall. Her preferred charities were libraries/literacy programs and no-kill animal shelters.
More like this story