The Virginia Department of Transportation named Helen L. Cuervo P.E. district administrator for VDOT's Northern Virginia District, and Renée N. Hamilton deputy district administrator.
Helen and Renée are public servants who are already recognized for their work as liaisons to Prince William, Arlington and Fairfax counties, and for their strong hold on VDOT's construction, planning and investment management programs in Northern Virginia, said VDOT Commissioner Greg Whirley.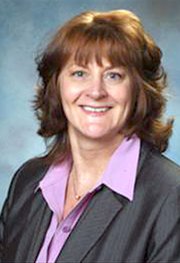 Helen L. Cuervo, P.E. will lead the transportation program for state-maintained roads in Fairfax, Arlington, Loudoun and Prince William counties, and support highways in nine cities and towns. She replaces Garrett Moore, P.E., who was promoted to VDOT chief engineer earlier this year.
Cuervo brings 30 years of diverse transportation experience to the job, including 26 years with VDOT. She began her career in the structural design consultant industry and joined VDOT in the Fairfax Residency in 1987. She has managed the preliminary engineering, permits, construction, land development and maintenance programs in Prince William County and later was the government liaison for Prince William County. She was most recently the district construction engineer, responsible for the delivery of VDOT's $700 million construction program in Northern Virginia.
Cuervo is a graduate of the University of Pittsburgh and has held a professional engineer's license in Virginia since 1990. She lives in Prince William County with her husband and four children.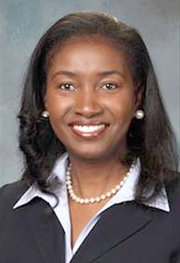 Renée N. Hamilton has more than 25 years of transportation experience. She began her career with VDOT in 1988 as an engineer trainee in VDOT's Central Office and has since served in several district leadership roles for preliminary engineering, construction and maintenance in the Northern Virginia and Culpeper districts, and as transportation manager for Arlington and Fairfax counties. Most recently she was assistant district administrator for planning and investment management in Northern Virginia.
Hamilton has a Master's in engineering management from Old Dominion University and an undergraduate degree in Civil Engineering from South Carolina State University. She lives in Fairfax with her husband and two children.