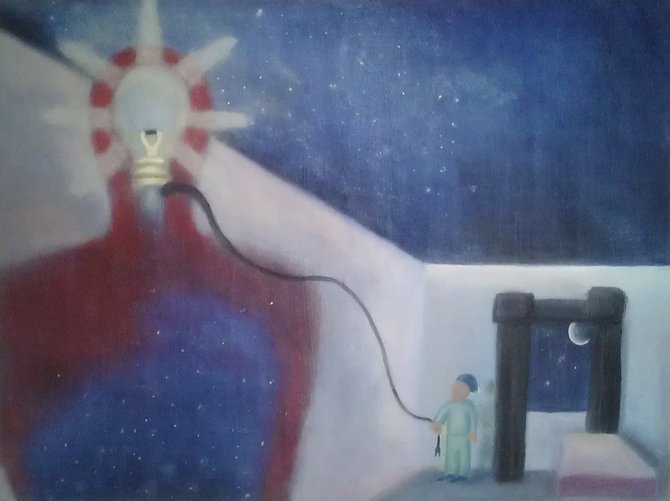 Brian Menish is a Herndon High School alum, a fine arts graduate with degrees from Shepherd University and West Virginia University, and an artist living with a Traumatic Brain Injury.
On July 7, 2007, after his senior year at Herndon High School, Brian Menish was in a motorcycle accident and sustained a horrific, left-brain injury making it highly unlikely that he would survive, let alone ever walk or talk again. After years of intensive physical, speech and occupational therapy, Menish not only survived, but he now has regained the ability to walk and participate in nearly every activity of a typical 24-year-old male.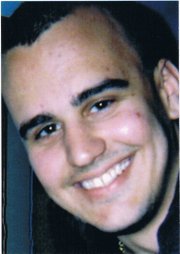 The exception is that Menish's left-brain injury resulted in the loss of use of his right hand, which—prior to his accident—he used to draw and paint. But his determination to live and thrive also allows him to continue creating the art he loves. His commitment to his craft is evidenced by his learning to paint once again, now with his left hand.

Menish's art, which chronicles his journey from vague recollections of his two-month hospital stay, to the struggles of rehabilitation and ongoing recovery, will be on display at the Reston Community Center at 2310 Colts Neck Road through June 13. For more information, visit restoncommunitycenter.com.