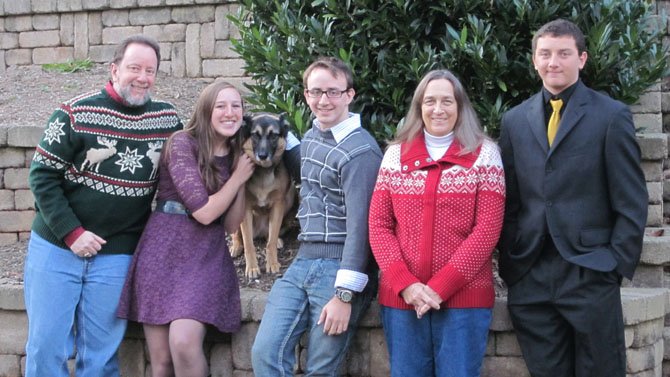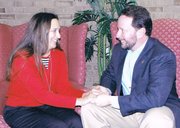 Celebration of Life Service
A service celebrating the life of Patricia Stach will be held Friday, May 31, at 7 p.m., at Our Saviors Way Lutheran Church, 43115 Waxpool Road in Ashburn. For directions, go to http://www.oswlc..... Dessert and coffee will follow the service.
Her family is establishing the Patricia Anne (Noto) Stach Foundation through the Lutheran Community Foundation (www.thelcf.org). It will be seeded with a generous contribution from her estate and will accept donations – which the family would prefer, in lieu of flowers.
It will also create a perpetual fund that will be professionally managed by LCF and will distribute an annual donation that Trish's children will direct to charities of their choosing on their mother's behalf. The donation will be made available to the children each year on Trish's birthday, April 19, and distributed to the charities by Mother's Day.
Said her husband, David: "This will go on in perpetuity so that subsequent generations will be able to experience Trish's giving heart." For more information, go to http://www.thelcf...
Anyone wishing to provide meals to the family may go to http://www.TakeTh.... Recipient last name: Stach; password: stach.
It's bad enough to lose a wife and mother; having her die on Mother's Day only makes it worse. But on Sunday, May 12, Centreville's Trish Stach lost her battle with breast cancer at age 59. She'd fought the disease for 15 years and ultimately died of complications from it.
"She was pretty ill, the two weeks before, and didn't have a lot of energy," said her husband, David Stach. "However, doctors believed the medicine she was on would improve her condition. So when she died, we were taken by surprise."
Residents of the Rocky Run community, the couple has three children. Liesl, 21, is majoring in creative writing at Roanoke College and is currently in Cambodia for her travel-writing course. Dieter, almost 20, is a freshman at NOVA, and Paetr, 16, is a Westfield High sophomore who plays football and basketball.
"God was central in Trish's life, and her faith drove everything she did and what we did together," said her husband. "We had disagreements, but were never angry at each other, and it made for a great environment for raising the children."
Born in New York, she was one of seven children. "Initially, she wanted to be a dancer and practiced ballet moves around the house," said her sister, Cathleen Sellitti. "Her love of dance eventually gave way to her love of the theater, which would become her passion."
Trish later traveled across the country, stage-managing many plays. And in 1980, it led to her stage-managing the closing ceremonies of the Winter Olympics in Lake Placid, N.Y.
"Even though her job took her to different places, the closeness she felt to her family remained strong," said Sellitti. "Her dedication showed in all aspects of her life. She was a loving daughter, a devoted sister and a kind and caring aunt."
Trish and David met in 1985 and married three years later. July 31 would have been their 25th anniversary. Liesl and Dieter were both involved in Westfield theater, and Paetr, in sports, so Trish was active in the school's theater and athletic boosters. Yet few people outside her immediate family and circle of friends knew she was battling cancer.
"I was stunned when I heard of Trish's death," said Westfield Theater Director Susie Pike. "I never knew she was ill, and I saw her one of her sons, just the week before. When I think of Trish, the words that come to mind are 'genuine, a true friend, a woman of great strength and ethics, and a warm, caring person.' She never failed to see the positive in every situation, and her faith was strong and real."
And no matter how busy she was, added Pike, "She always took the time to stop by and see how the theater department was getting along. She was smart and patient and such a good mother to her kids. I had the pleasure of teaching two of them. Trish had the gift of true, human warmth and compassion; she will be sorely missed."
Trish was also a big advocate for teachers and was the person who nominated Westfield Principal Tim Thomas this year for a Washington Post Distinguished Educational Leadership Award, which he won. "She really wanted to go to the ceremony, but she was too ill to go," said David.
Trish was also involved in education at the lower grades. She started as a volunteer at London Towne Elementary when Liesl was in first or second grade there and was later hired as an administrative assistant. Said her husband: "She enjoyed working with the students and teachers."
Tuesday morning, Principal Sigrid Ryberg said the sense of loss at the school is deep "because of Trish's heart for others and the nature of her job, in that she affected so many people. Hers was the first face we saw in the morning, and Trish always had a cheerful greeting or hug to provide."
Calling Trish "a very inspiring person," Ryberg said, "She would want us to live each day with a sense of purpose and a commitment to our London Towne children, their families and most definitely to each other."
Trish read voraciously and participated in book clubs and Bible-study groups. The family attended church at Our Saviors Way Lutheran Church in Ashburn, and David called church life and small-group ministries her "lifeblood." She also reached out and helped others with their issues and troubles.
"She touched many people, but the depth of those relationships was what was important to her," said David. "Her battle with breast cancer developed into a ministry to other survivors and afforded hope to many."
"Trish particularly helped those without a faith background because her faith had helped her cope with her struggles so well," he explained. "So whenever she heard of someone else going through breast cancer, she'd call them up, whether she knew them or not."
David said both the communities at Westfield and London Towne will miss her, as will the people in the breast-cancer support groups. But the family has established the Patricia Anne (Noto) Stach Foundation in her name (go to www.thelcf.org) and, he said, "With the donations we receive, we'll be able to carry on her work and her legacy."
He said her death has been tough for him and their children, but they've gotten a great deal of support from friends and church members. Paetr's Westfield football coach, teammates and youth groups have comforted him. He also plays CYA basketball and his coach is a Westfield senior, Ethan Kalcheff.
"Ethan organized last Saturday's game to be played in Trish's honor and about 40 people came to support Paetr," said his dad. "That was really special." He said Dieter has found comfort in the Life Church in Manassas.
Since Liesl is the farthest from home, it took about 12 hours to reach her to tell her of her mother's death. But, said David, "She's in Cambodia with nine other students and two professors and they've been great and are taking good care of her. There are even two students who've each lost a parent recently and can help her with her grief."
As for himself, he said, "I'm hoping God will grant me the power to understand why Trish was taken, and I think I do. I'm sure she's much better off without the pain. But I feel bad for my kids, and my plan was to grow old with her. But I'm not bitter and am not asking why; I know there's probably a reason and we'll get through it. We're doing OK; we just need continued prayer support."
Reflecting on the many things that made his wife special, David said people will remember her as "the world's best hugger, always with a smile on her face, praising God in everything. Her positive energy was infectious to all who knew her. To say she will be missed is an understatement. She has left a gaping hole in the world, but she also has left us with the inspiration to fill it. We praise God for putting her in our lives."