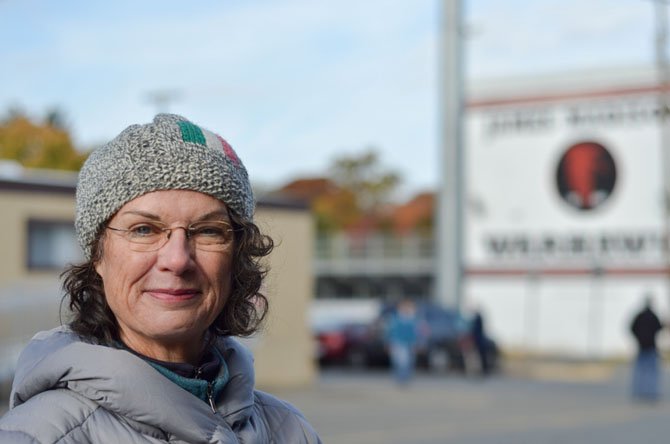 Weather has not been a hindrance for voters in the Vienna area. Located in the Hunter Mill District of Fairfax County, poll booths opened from 6 a.m. to 7 p.m. for citizens to cast votes on Governor, House of Delegates 35th and 34th districts, Fairfax County Sheriff and a $250 million bond referendum to renovate county schools including two in Vienna.
For the House of Delegates 35th District, Democrat incumbent Mark Keam is facing Republican challenger Leiann Luse. For the 34th District of Virginia, which includes McLean, Great Falls and parts of Vienna and Loudoun County, incumbent Republican state Del. Barbara Comstock is running against Democratic challenger Kathleen Murphy.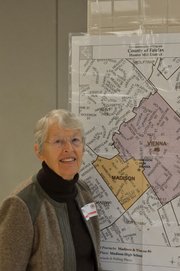 Fairfax County voters will also be electing a new sheriff. There are four candidates for votes to choose from, including Democrat Stacey Kincaid, Republican Bryan "BA" Wolfe, Chris DeCarlo and Robert Rivera. The other positions to be elected will be for Governor, Lieutenant Governor, and Attorney General.
Olivia Hartt, a senior at Madison High School, and resident of Vienna was working as an election page at Precinct 214, the Vienna Community Center at 120 Cherry St SE, Vienna. "There has been a steady flow of people," said Hartt. "Every high school senior has to get 10 hours of government service so I decided to be an election page. It is definitely interesting." Pat Dix, election chief at the Vienna Community Center said that at 8:30 a.m., the voter turnout was shy of 10 percent for this precinct.
Outside Vienna Community Center, both Richard MCarty and Simon Clough were handing out fliers and sample ballots to incoming voters. "There has been steady traffic, but nothing extraordinary," said McCarty. "The turnout has been less than last November which was a presidential election," said Clough.
Kathy Anne Kish, resident of Vienna was election chief for Precinct 218, at James Madison High School. "By 9:30 a.m. we had gotten beyond 10 percent of the vote for the precinct. We have 2,366 voters in this precinct," said Kish. "Historically, the ballots are most busy between 6 and 9 a.m.," said Kish. "There may be some more activity around lunchtime, and numbers will increase after people return home." Vienna resident Kathy Moore was outside handing sample ballots to voters. "We have had a steady stream of visitors," said Moore.
Voters can view the election results at http://www.sbe.virginia.gov/electionresults.html