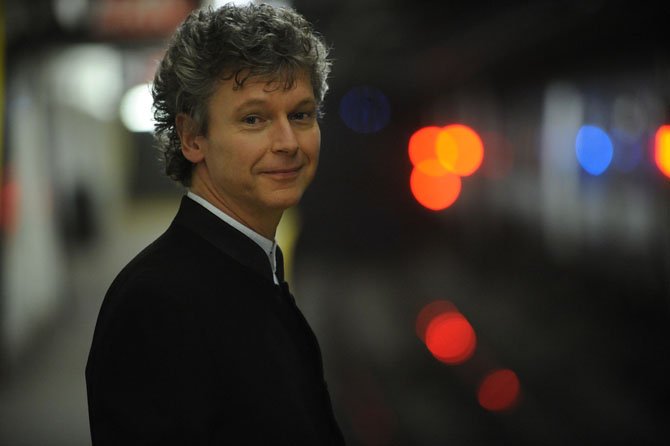 The Fairfax Symphony Orchestra (FSO) and music director Christopher Zimmerman will perform a concert of both familiar and new works on Saturday, Nov.16, 8 p.m., at the George Mason University – Centre for the Arts Concert Hall. American composer Larry Alan Smith's Saxophone Concerto is presented in its Virginia and D.C. area premiere, with soloist Carrie Koffman whose "melting tone and touching sensitivity" have drawn audiences to this unfamiliar symphonic instrument. The concert opens with the irresistible Peer Gynt by Edward Grieg, and concludes with Rachmaninov's popular but always entrancing Symphonic Dances which also prominently features the sensuous sounds of the saxophone.
"The Symphonic Dances is a particular personal favorite of mine," Maestro Zimmerman said. "Rachmaninov takes us on a powerful, utterly transfixing musical journey, one that takes all his musical genius and a lifetime to express."
Tickets and flexible subscription packages are now available for purchase at www.fairfaxsymphony.org or by calling 703-563-1990.
The FSO continues its commitment to the students of Fairfax County by offering its Student Passport Club. Concert tickets for all students ages 6-18 are just $5, and members of the club receive a stamp in their passports for attending, gifts from local music stores and special program notes with an activity sheet to accompany each concert. Student Passport Club members receive an invitation to the FSO's annual instrumental petting zoo.