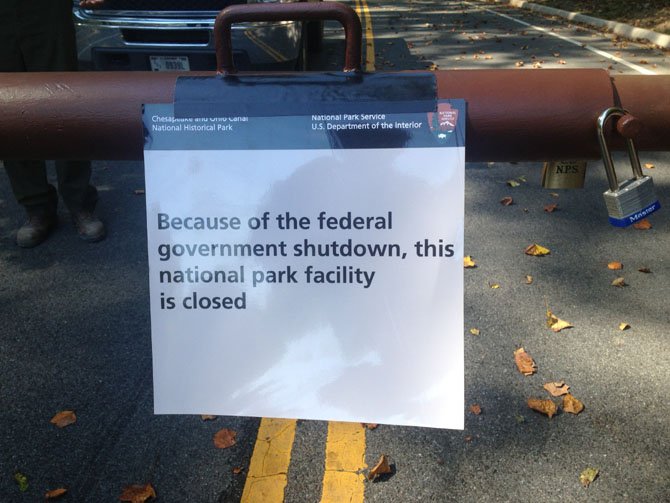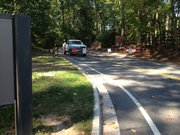 Potomac — The federal government's shutdown has closed C&O Canal National Historical Park, Glen Echo Park, as well as use of the towpath from Washington D.C. through Potomac and to Cumberland.
"After working side-by-side with the wonderful staff of the C&O Canal National Historical Park for many years, it's heartbreaking for the Trust to see them closing the doors, given no choice but to turn away thousands upon thousands of visitors seeking to recreate and rejuvenate along the canal's towpath," according to Mike Nardolilli, president of the C&O Canal Trust.
"It's heartbreaking."

— MIke Nardolilli, C&O Canal Trust
Even the towpath is closed.
"Visitor traffic, whether on foot, bike or horse, is strictly prohibited," according to the C&O Canal Trust's alert to the public.
Visitor centers, campgrounds, permanent or portable restroom facilities, lockhouses and access roads are all closed, and interpretive and educational programming is cancelled. Handles have been removed from well pumps, volunteers have been told to cease their efforts, kayakers and other recreational boaters won't be able to use access roads or ramps along the towpath.
"While the park staff has no choice but to stand by, we as civilians can take action," said Nardolilli.
"Educate yourself and others on how the shutdown affects National Parks, be vocal on social media and use #KeepParksOpen, use any means of communication you can, letter, email, phone calls, social media, or even a carrier pigeon to appeal to Congress," he said.
He urged residents to send notes of encouragement to park staff through Facebook, Twitter, and email. "To say this is a rough time for them is an understatement. "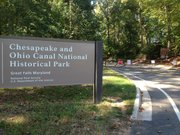 But "respect the closure," he said. "While we don't like it one bit, we have to respect it. Disregarding the closure can create potentially unsafe and hazardous situations, damage park resources and create undue work and stress on the few staff left standing."
Glen Echo Park is also shut down on the Almanac's press day, Tuesday, Oct. 1. Its website, suggests a small glimmer of hope that a resolution comes in the near future.
"Today is Tuesday, Oct. 1. Due to the federal government shutdown, Glen Echo Park is currently closed. All activities at the park are cancelled today."
The National Park Service's webpage is more blunt. "Because of the federal government shutdown, all national parks are closed and the National Park Service's webpages are not operating," according to the park website that switches to the Department of Interior website after a few seconds.