After the April, 16, 2007 massacre at Virginia Tech, the families and survivors joined together and created a nonprofit foundation dedicated to making America's schools safer and assisting victims of mass tragedies.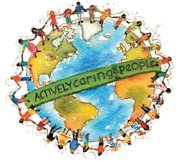 And last week, The VTV Family Outreach Foundation was awarded a $496,000 grant to implement the campus-safety initiatives it advocates. With these funds, it will be able to develop a school resource officer (SRO) curriculum that will include the entity, Actively Caring for People (AC4P).
AC4P is a process for positive reinforcement created in the aftermath of the massacre by a Virginia Tech psychology professor and his students. These students distributed thousands of green, AC4P wristbands across the country to people they observed performing acts of kindness. The recipients were told to pay it forward when they saw others doing the same and then share their stories at AC4P.org.
The new curriculum would teach SROs the AC4P principles, and the SROs would have the AC4P wristbands with them when they interact with students.
According to the plan, the SRO training curriculum would detail how the SRO's duties would coordinate with all aspects of school safety, including "physical security, emergency preparedness and crisis response, prevention and wellness promotion, overall school safety and climate, early identification and support for students at risk of harming themselves or others, mental health and service provision, and student, parent and community engagement."
U.S. Senators Mark R. Warner (D-VA) and Tim Kaine (D-VA) made the announcement about the grant last Friday, Sept. 27. The money is part of nearly $3.3 million in U.S. Department of Justice grants that Virginia will receive to fund more police officers in Arlington County and Newport News, as well as expand community- policing initiatives with a focus on programs designed to promote school safety.
Centreville's Joe Samaha, whose daughter Reema, a Virginia Tech freshman who was among the victims killed in the tragedy, wrote a note to the two senators to express his appreciation for their help.
"We are honored and humbled," he wrote. "Thanks for your timeless support and encouragement. Together we will do better and make a difference — promise." And he signed it, "In perpetual memory and honor of our 32 [victims] and survivors and the victims of other senseless school and campus tragedies."
The funds will come via the federal, Community Policing Development (CPD) grant program. CPD funds are used to advance community policing through training and technical assistance, plus development of innovative community-policing strategies, applied research, guidebooks and best practices.
"We need to take every possible step to ensure that our kids are safe when they go to school," said Warner. "At a time of increased challenges and limited budgets, the top priority must be strategic investments that help strengthen key, law-enforcement capabilities."
Agreeing, Kaine said, "There's no better investment than one that improves the safety of Virginia's schools and communities. "These important grants will give families across the commonwealth greater peace of mind with more cops on the beat and an increased focus on school safety."
"We are honored to work with the VTV Family Outreach Foundation to collaboratively provide a school safety model that aims to cultivate an Actively Caring for People (AC4P) culture in schools," said Dr. E. Scott Geller, Alumni-Distinguished Professor of Psychology at Virginia Tech. "Together, we can empower all stakeholders to develop a value of AC4P and use research-based strategies in order to reduce conflict and violence."