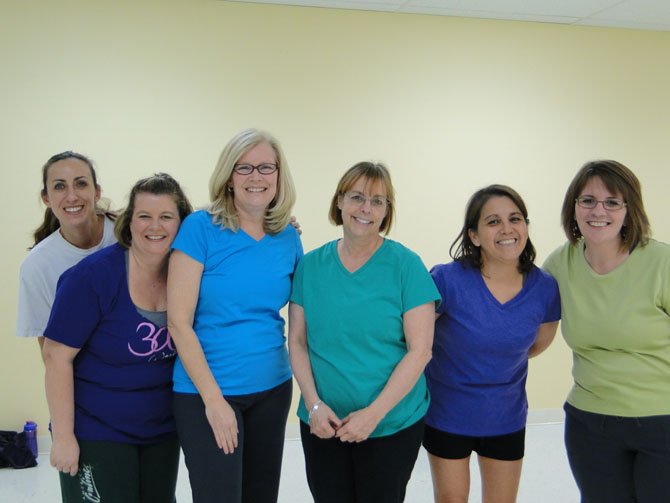 Chantilly's Kelly Joedicke-Lawrence is a certified Zumba instructor and, for the past few years, she's held a Zumbathon fundraiser for breast-cancer research. But this year, her Zumba group voted to instead help a local charity.
"I saw the article in Centre View a few weeks ago about WFCM [Western Fairfax Christian Ministries] and the need for people to hold fundraisers for them, especially around the holidays," said Joedicke-Lawrence. "So WFCM seemed like a perfect choice."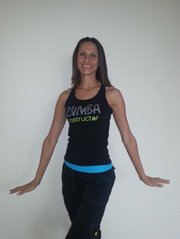 The event is set for Saturday, Oct. 19, from 7-8:30 p.m. (registration, 6:30 p.m.) at Cheer Tyme Chantilly, 14110 Sullyfield Circle, Suite C, in Chantilly. Tickets are $10 and 100 percent of the proceeds will go to WFCM. Children ages 10 and up are welcome to attend. Anyone planning to participate should RSVP at gozumbafun@gmail.com.
"I've been in touch with [WFCM's Community Outreach Manager] Jennie Bush and we have it all set," said Joedicke-Lawrence. "I'll teach for free and Cheer Tyme has generously agreed to donate the space for the event."
Besides the ticket price, people may also make additional donations to WFCM, if they desire. All proceeds will go toward WFCM's Client-Assistance Program, which provides food, clothes and emergency assistance to Centreville, Chantilly and Clifton families in need.
"No dance or Zumba experience is needed — just a desire to have fun and help a most worthy charity," said Joedicke-Lawrence. "The movements are repetitive and easy to follow, so people can catch on pretty quickly. I'm hoping we can draw a decent-sized crowd to make this successful."
Zumba is a Latin music-based dance/exercise program. "It includes salsa and reggae, but we use music from all different genres — Irish, rock, country, Top 40, etc," said Joedicke-Lawrence. "It's dancing and working out at the same time."
Participants in the Oct. 19 class should wear comfortable clothing, such as T-shirts, shorts and sneakers. They may also bring water and a small towel. The floor is padded, so no mats are needed.
As for Bush and WFCM Executive Director Melissa Jansen, they couldn't be happier about the upcoming fundraiser. "We are grateful to Kelly and her efforts for the Zumbathon," said Jansen. "The proceeds will allow us to serve clients with food, clothing and financial assistance. Last year, we served 745 households with 24,000 bags of free food, and another 350 households with financial help. We hope the community will come out for some exercise and help support their local nonprofit."
And, added Bush, the need for help in the local area is quite significant. "It's hard to believe that, in wealthy Fairfax County, around 70,000 children and adults do not know where their next meal will come from," she said. "WFCM works in our communities to give hard-working, yet struggling, individuals and families the support they need to catch up on bills and stay in their homes."
But it's such a huge task that WFCM can't do it alone. That's why, said Bush, "We rely on individuals, families, businesses, community groups and churches to provide the volunteer and financial support necessary to help our neighbors achieve financial self-sufficiency."
It's also why the Zumbathon means so much to the organization. "Kelly is doing something really important — and something we wish others in our community would consider," said Bush. "She's taking something she enjoys and is passionate about — teaching Zumba — and is turning it into a way to raise much-needed funding for WFCM."

Joedicke-Lawrence is looking forward to the event, too. "Zumba is so much fun because you work out to music," she said. "It's like dancing, and you don't even realize you're working out. And this event is for a great cause."