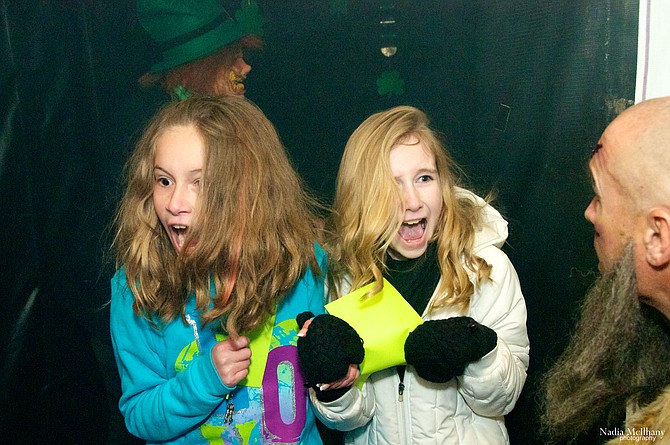 Saturday-Sunday/Oct. 24-Nov. 1
Reston Zoo's Zooboo. 10 a.m. - 4 p.m. Reston Zoo, 1228 Hunter Mill Road, Vienna. Designed for a younger audience, Zoo Boo offers four days of scare-free fun. Join their safe zoo neighborhood of Halloween entertainment, with kid-friendly fun around every corner.
Wednesday/Oct. 28
Halloween Parade. 10:30 a.m. Herndon Fortnightly Library, 768 Center Street, Herndon. Stories, songs and activities, all with a Halloween theme. Join us for a Halloween Parade following storytime. Costumes are welcome. Age 0-5 with adult.
Spooky Tales of the Night. 7 p.m. Reston Regional Library, 11925 Bowman Towne Drive, Reston. Join Spiderella as she weaves her webs of scary stories just for you.
Saturday/Oct. 31
Trick or Treat at Reston Town Center. 12 - 4 p.m. Reston Town Center, 11900 Market St., Reston. On Halloween afternoon, costumed children can visit participating retailers and the Information Center for treats and goodies. Look for the pumpkin flyer in the window. Turley the Magician will perform a spooky, magical act for all ages at 1 p.m. in Fountain Square. restontowncenter.com.
Howl-o-ween at Lake Anne. 1-3 p.m. Lake Anne Plaza, 1609 Washington Plaza, Reston. Lake Anne Plaza has gone to the dogs, cats and other furry critters. Come down to Lake Anne Plaza dressed in Halloween flair (adults + pets) for a howling good time. Dogs, cats, and all types of animal-friendly furry friends are welcome to participate and join in on the fun. Activities include: Pet Costume Contest (starting at 1:30 p.m.) music, games, (Pets + Adults) "Yappy" hour at restaurants treats/tricks/prizes from Lake Anne merchants.
Jazz and Art Masquerade Party. 7-10 p.m. ArtSpace Herndon, 750 Center Street, Herndon, VA 20170. The swinging Halloween extravaganza features some of the hottest female jazz vocalists, including Candice Bostwick, Rhonda Atkins, and YazooZazz, and they are accompanied by DC area's well known jazz pianist, Wayne Wilentz and jazz virtuoso bassist, Ralph Gordon. Design and wear an elegant mask or a spooky 1920's retro costume and you might win one of our fabulous prizes! Tickets: $15. Registration required at http://events.r20.constantcontact.com/register/event?oeidk=a07ebgifxch440d6d75&llr=uhpd6pcab. For more information, call 703-956-6590.