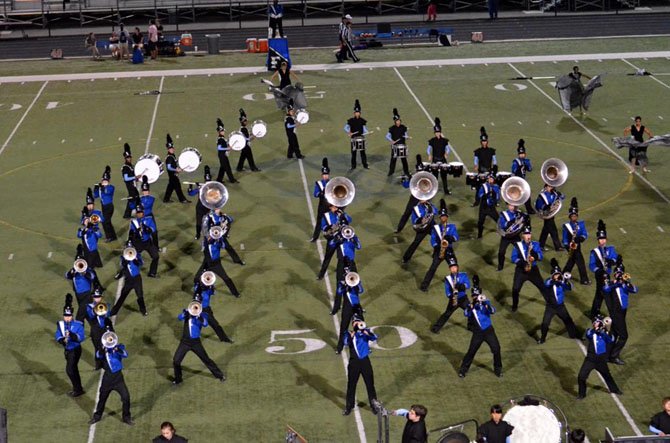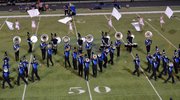 The school year has barely started and already Fairfax High's Marching Rebels band is winning top honors for its musicianship and showmanship in competitions against other schools.
On Sept. 16 at the Bands of America event in Monroe, Pa., the Rebels came in first in their class and third overall, out of 13 bands. Then on Sept. 28, at the Virginia Showcase of Bands at Herndon High, Fairfax placed first in its class and first overall, out of 16 bands.
But Fairfax's most-impressive win to date was last Saturday, Oct. 19, at the Bands of America competition at JMU, where Fairfax captured first place against 17 other bands in its class. The Rebels swept all awards—winning for best music, visual, general effect, color guard and percussion—for a total of 94 points and the trophy for best overall band.
"The band's performance at JMU was truly outstanding," said Fairfax Band Director Alan Johnson. "It was a great performance, top to bottom, and really reflected the long hours of hard work they've spent thus far in the season. Maybe most meaningful was that over 20 alumni drove or flew from three different states to cheer them on. It was really cool seeing those graduates, and it tells me what a special group this band has become."
As for what set his band apart from the others, Johnson said, "I don't think we're necessarily doing anything different than everyone else—we've just got a really good collection of students with a single-minded focus on excellence. It's just that simple."