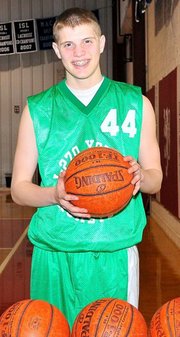 Remembering Evan
Reprinted from the Potomac Almanac
Evan Michael Rosenstock of Potomac died on Monday, May 20, 2013. He was 16.
Evan attended Har Shalom Early Childhood Education Center, Potomac Elementary School and Herbert Hoover Middle School and was a sophomore at Winston Churchill High School.
His sudden death rocked the community. Students and family crowded the Churchill gym to attend a candle light service in Evan's honor on May 21. Students wore white. Friends created a Facebook page, Rest in Peace Evan Rosenstock, that quickly gathered more than 6,000 likes and multiple postings of photos, videos and expressions of grief.
Mourners filled the sunlit temple at Congregation Har Shalom on May 23 to celebrate Evan's life. Evan's grandmother, two sisters, cousin, rabbi and friend related stories and memories about Evan. Recurrent themes were Evan's contagious grin, his sincere kindness and his passionate love of sports — both as a spectator and a participant.
Evan played on the Churchill varsity basketball team. He also played on the Flames and the Magic basketball teams in the Amateur Athletic Union (AAU) league. In addition, he was on the I-270 Potomac Team, coached by Eddie Jordan, former coach of the Washington Wizards and ... head coach of the Rutgers men's basketball program, and assistant coached by Gheorghe Muresan, retired Washington Wizards player. Evan also loved the Washington Capitals and frequently could be seen sporting the red, white and blue jersey.
Evan is survived by his parents, Howard Rosenstock and Susan Rosenstock, his sisters, Allison Rosenstock and Shelby Lackman, and his grandparents Fae and Stuart Beloff and Bernice Rosenstock.
Potomac — Churchill and Bullis have joined together to host a basketball tournament and fun day this Sunday, Sept. 15 in honor and memory of Churchill varsity athlete Evan Rosenstock.
Rosenstock died of suicide on May 20, 2013. He was 16.
"We are looking to raise awareness about teen depression and suicide while inciting a cultural shift away from negativity, bullying, and abuse both on and off the court," according to the event website.
Erik Roberts is just one of Evan's friends at Churchill who worked with the Rosenstock family to start a movement called umttr (You Matter) that has a mission to "foster a community of students who are aware that they matter."
"We truly hope to bring some solace and closure to Evan's family, friends, teachers and mentors," according to Roberts. "We really wanted to take this tragic event that affected us all on the Churchill basketball team and turn it into an initiative that will have a positive impact on our community."
The Bullis School, 10601 Falls Road, will host umttr's inaugural 3-on-3 Basketball Tournament and Fun Day on Sunday, Sept. 15, from noon to 6 p.m. In addition to the tournament and skills workshops, there will be carnival games, arcade, amusements and prizes.
Proceeds will "support the formation of the Mid-Atlantic Chapter of the Positive Coaching Alliance and to support research on teen depression and suicide prevention," according to the web site.
Steve Young, NFL Hall of Fame quarterback and member of the Positive Coaching Alliance's National Advisory Board, says 70 percent of youth drop out of team sports by the age of 13 because "it just isn't fun anymore."
"When they quit, gone is the opportunity to teach important character building traits: self-confidence, resilience, teamwork, mental toughness, self control, respect for others," said Young.
Positive Coaching Alliance is a national non-profit developing "better athletes, better people" by working to provide all youth and high school athletes a positive, character-building youth sports experience.
"More than 70 percent of kids drop out of organized youth sports because it just isn't fun anymore."
— Steve Young, NFL
Umttr seeks two purposes, according to its press release: to raise awareness of teen depression and suicide and to shift sports away from negative bullying and abuse and towards a team environment that is constructive and positive and fun.
General admission is free, and registered teams donate $25 per team member.
Rosenstock was an avid Capitals fan. Former Washington Capitals Yvon Labre and former Washington Wizards (Bullets) giant Gheorghe Mureshan, an assistant coach on Rosenstock's AAU basketball team, are just two of the celebrities who will attend the tournament.
When and Where
3x3 Basketball Tournament and Fun Day
Sunday, Sept. 15
Noon to 6 p.m.
Bullis School
10601 Falls Road
See umttr.org
Other events to raise awareness of depression and to educate teens on resources and supports available to them are scheduled later that day at Churchill High School.
See umttr.org for details and up-to-date information.