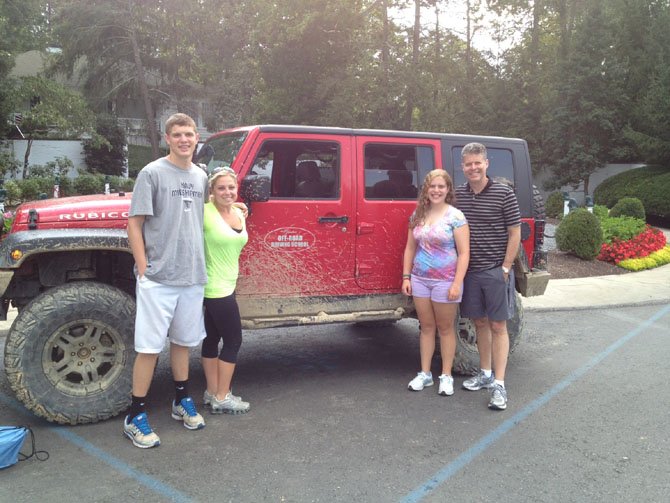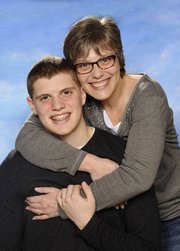 Evan Michael Rosenstock of Potomac died on Monday, May 20, 2013. He was 16.
Evan attended Har Shalom Early Childhood Education Center, Potomac Elementary School and Herbert Hoover Middle School and was a sophomore at Winston Churchill High School.
His sudden death rocked the community. Students and family crowded the Churchill gym to attend a candle light service in Evan's honor on May 21. Students wore white. Friends created a Facebook page, Rest in Peace Evan Rosenstock, that quickly gathered more than 6,000 likes and multiple postings of photos, videos, and expressions of grief.
Mourners filled the sunlit temple at Congregation Har Shalom on May 23 to celebrate Evan's life. Evan's grandmother, two sisters, cousin, rabbi and friend related stories and memories about Evan. Recurrent themes were Evan's contagious grin, his sincere kindness and his passionate love of sports — both as a spectator and a participant.
Evan played on the Churchill varsity basketball team. He also played on the Flames and the Magic basketball teams in the Amateur Athletic Union (AAU) league. In addition, he was on the I-270 Potomac Team, coached by Eddie Jordan, former coach of the Washington Wizards and recently appointed head coach of the Rutgers men's basketball program, and assistant coached by Gheorghe Muresan, retired Washington Wizards player. Evan also loved the Washington Capitals and frequently could be seen sporting the red, white and blue jersey.
Evan is survived by his parents, Howard Rosenstock and Susan Rosenstock, his sisters, Allison Rosenstock and Shelby Lackman, and his grandparents Fae and Stuart Beloff and Bernice Rosenstock. Memorial contributions may be made to The Hazzan's Fund at Congregation Har Shalom in Potomac.