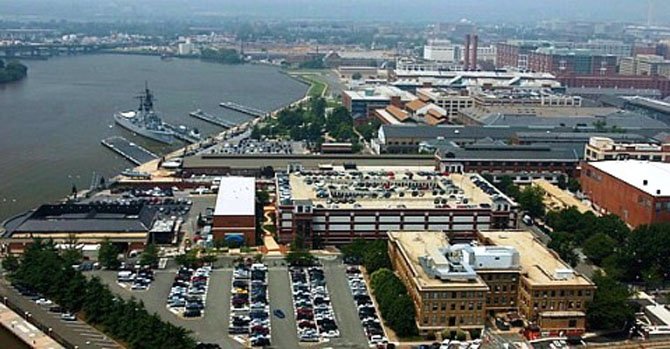 As the nation mourns the victims gunned down Monday, Sept. 16, at the Washington Navy Yard — the deadliest attack at a domestic military installation since the Fort Hood shootings in 2009 — four Fairfax County families are also reeling from the personal loss of family members killed in the rampage.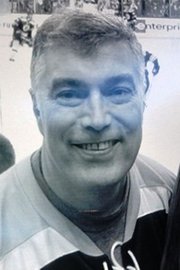 Shortly after noon on Tuesday, Sept. 17, the Metropolitan Police Department announced it had identified all those who died in Monday's tragedy, including 34-year-old Aaron Alexis, the alleged gunman. Among the 12 employees shot to death inside Building #197 of the Washington Navy Yard were four Fairfax County residents:

59-year-old Michael Arnold of Lorton

51-year-old Mary Francis Knight of Reston

58-year-old Gerald L. Read of Alexandria

54-year-old Martin Bodrog of Annandale
NAVY VETERAN MARTIN BODROG, 54, who lived in Annandale, was a senior analyst at Tech-Marine Business, and a preschool Sunday School teacher at Immanuel Bible Church in Springfield.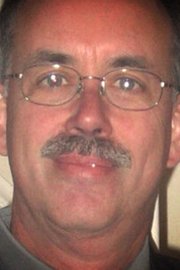 On Tuesday, Steve Holley, the church's pastor of ministries, wrote about the 54-year-old husband and father on the church's website:
"Last night, I found out that Marty Bodrog, husband to Melanie, father to Isabel, Sophie and Rita, was confirmed as one of those killed ... by the gunman," Holley wrote Tuesday. The couple had been married for 25 years; their three daughters were 25, 17 and 16.
"Marty was a kind and caring man. He had such a sweet spirit and was in every way a man that lived his life to honor Christ," Holley said Tuesday. Bodrog was also active in Young Life, a nationwide Christian outreach program for teenagers.
"Marty was a kind and caring man. He had such a sweet spirit and was in every way a man that lived his life to honor Christ."

—Pastor Steve Holley of Immanuel Bible Church in Springfield
Supervisor John C. Cook (R-Braddock District) issued a statement saying, " I didn't know Martin Bodrog personally, but already my office has been contacted with stories about how active and engaged Martin was in his Oak Hill community. I am terribly saddened that this needless violence has taken Martin from his family. I hope all residents of Fairfax County will pray for his family and the families of all those affected at the Navy Yard yesterday."
According to news reports, Michael Arnold of Lorton was a retired Navy pilot originally from Rochester, Mich. Steve Hunter, Arnold's uncle who lives in Rochester, told The Associated Press in an interview that Arnold was working at the Navy Yard as a ship design consultant, and was in the process of building his own airplane. Arnold is survived by his wife, Jolanda, and two grown sons, Eric and Christopher.

Mary Francis Knight, 51, of Reston, was a deputy chief information officer at Naval Sea Command, according to a LinkedIn account in her name.

Gerald L. Read, 58, of Alexandria, had worked for 12 years as an information specialist at Naval Sea Systems Command in the Navy Yard, according to a LinkedIn account in his name.
On Tuesday morning, Defense Secretary Chuck Hagel and other officials held a wreath-laying ceremony at the U.S. Navy Memorial Plaza to honor the victims, according to a White House press release.
The Navy Yard tragedy began Monday morning at approximately 8:23 a.m., according to the MPD, when members of the First District received a report of the sound of gunshots in 1333 Isaac Hull Ave., Southeast, Washington, D.C., on the grounds of the Washington Navy Yard.
Upon their arrival, First District and Special Operations Division members were directed to Building #197 for the report of an active shooter. The Active Shooter Team assembled, and began a search of the building for victims and the suspect.

"Investigation into this offense has revealed that 12 employees were shot to death by Mr. Aaron Alexis inside Building #197, while in the lobby, and on third and fourth floors. The suspect in this case, Mr. Aaron Alexis, was located inside of Building #197, and after firing multiple rounds at law enforcement members, he was shot to death by officers," according to the MPD release.
This case is being handled by the Federal Bureau of Investigations with assistance of the Metropolitan Police Department's Homicide Branch and the Crime Scene Investigation Division.
MPD officials said the motive for this case at this time is unknown.

IN THE WAKE OF THE SHOOTINGS, Assistant Secretary of the Navy for Manpower and Reserve Affairs Juan M. Garcia spoke Tuesday about the support the Navy is providing following the tragedy.
In a statement to the media, Garcia said the Emergency Family Assistance Center (EFAC) is available to assist victims, workers and families with issues related to the shooting. For more information on services, contact 1-855-677-1755. EFAC is based at Joint Base Anacostia-Bolling.
Garcia also discussed safety and security as well as the status of items left behind by those who quickly evacuated the Navy Yard. For more information, go to the Q&A at the Navy Live blog: http://navylive.dodlive.mil/2013/09/17/21987/.
On Tuesday, the Navy released the service history of Aaron Alexis, the alleged shooter. For more information on the biographical data released by the U.S. Navy, go to http://www.navy.mil/docs/Alexis_Aaron.pdf.