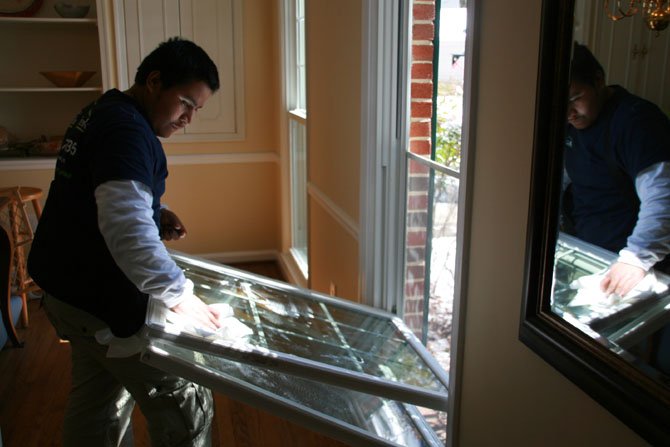 The community is stepping in to help the family of Martin Bodrog, a victim of the Navy Yard Shootings in September 2013.
When Bodrog died, he was halfway through finishing repairs on his home. But thanks to neighbor John Rutherford, Immanuel Bible Church in Springfield, where Bodrog was a member, and Thompson Creek Window Company, the repairs have continued.
When things started to settle down after Martin Bodrog passed away, Rutherford decided to put together a list of all the things Bodrog had wanted to fix at the house.
Bodrog was an active member of Immanuel Bible Church, where Rutherford also attends.
"My family is really close with the Bodrogs," Rutherford said. "They are just such a great, humble family."
Brian Wuest, a vice president of the Maryland based Thompson Creek Window Company, said an employee of the company and a neighbor of the Bodrog's heard about the community's efforts and wanted his company to help.
Last week, Thompson Creek traveled to the Bodrog's Annandale home and began installing 130-feet of gutters, 10 windows, and new siding. The donations totaled $30,000.
"The goal was really to give them a home with minimum maintenance," Wuest said. "They won't have to work to keep on track of all of that stuff."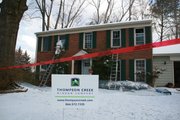 Bodrog taught Sunday school classes at the Immanuel Bible Church and worked with the church's Young Life program.
According to Holley, pastor of ministries at Immanuel Bible Church, the church has really felt the loss of Bodrog and wanted to help in as many ways as they could. So that's why Rutherford and the church asked Melanie, Bodrog's wife, if there were any unfinished projects at the house.
"The church cares about its people and wants to help," he said.
The sense of community felt at the installation, Wuest said, was great
"It was amazing," Wuest said. "Melanie Bodrog was so nice and just very thankful. They've been through so much. It was touching to hear how many people really came together to help her out and help her family out."
Members from Bodrog's church have been helping out the family with everything from helping to repair the home's foundation to painting and drywall.
"The people from the church couldn't say enough how thankful they were to have us provide the windows and the installation," Wuest said.