Art Beveridge, a popular musician from Springfield, died Aug. 7, at the age of 70. He died at Fairfax Hospital, Falls Church, where three weeks earlier doctors had performed a 6X bypass operation in a heroic effort to revive his failing heart. His wife, son, brother and several close friends were present when he passed.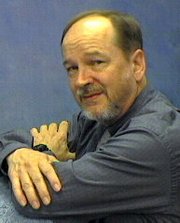 Arthur Woodrow Beveridge was born May 13, 1943, in New York City where his father was a teacher in a private school. His mother was Winifred Dorothy Woodrow Beveridge. Her parents were James Arthur Sterling Woodrow of Digby, Nova Scotia (Art's namesake), and Winifred Bell Woodrow of Chelsea, Mass. They lived in Cambridge, Mass. His father was Norwood Pierson Beveridge, born in North Haven, Maine, to Rose Emma Pierson Beverage of Tenants Harbor, Maine, and Orris Lyford Beverage of North Haven. They lived in Dorchester, Mass.
Art grew up in New York City, Camden, Maine and in Silver Spring, Md., where he attended Montgomery Blair High School. His childhood summers were spent in Maine, Camden, at a camp for boys run by his father on the farm owned by his cousin Constance Carver on North Haven, and most memorably, at the family colony on North Haven in the cottage built by his father—a place he loved and returned to as often as he could in later life.
Art graduated in the class of 1965 from Colby College. His grandfather, Orris, had preceded him there in the class of 1887. Art's college major was music, which became his life's passion and vocation. The trumpet was his first instrument and he later took up the bass guitar and keyboard. He also sang and organized and led many bands.
On April 12, 1984 Art married Vundee Vunlikul of Thailand. The couple has lived since then in their home in Springfield, where their son, Arthur, Jr. was born in 1987. Art supplemented his income from performances by teaching music in local schools. He also was an active member and instructor at the US Tae Kwon Do College. He was a senior master.
Art built a studio in his basement called AB Records where he recorded his own music and that of others, including: Shakila, Susan Lyon, Cal Daniel, Renee Wilson, Frank Erwin and Kathryn Hill. Art recently reconnected with his friend, Gordon Bowie, from college days. They performed old favorites at nursing homes under the name of Old Friends. He was a long time regular performer at the Jam Sessions on Sunday evenings at Pistones Italian Restaurant in Falls Church. At Our Lady of Lourdes Church in Arlington, Virginia, for over 25 years, he sang in the choir and in recent years accompanied services on his keyboard at Mass on Saturdays and Sundays.
On Aug. 23, Our Lady of Lourdes was filled with Art's family, friends and admirers who attended a funeral service conducted in his memory. In addition to his wife and son, Art is survived by his brother Norwood P. Beveridge, Jr. of Oklahoma City, Okla., and his sister Deborah W. Beveridge of Magnolia, Mass.