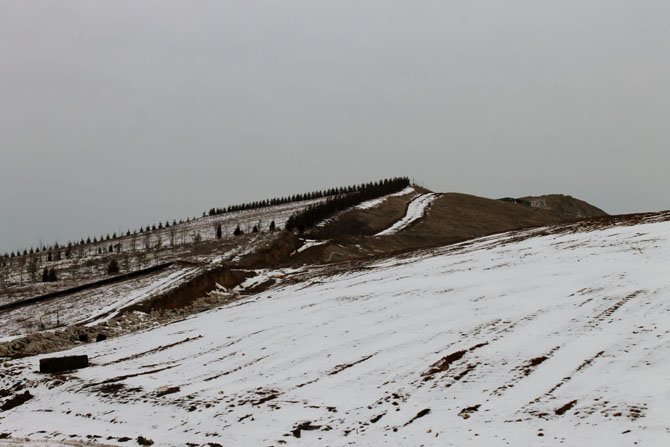 An application to extend the operation of the EnviroSolutions owned landfill in Lorton has been approved by the Fairfax County Planning Commission.
Commissioners voted 6-4 on April 3 to approve the application to continue the landfill's operation. The application includes a green energy park proposal in exchange for the landfill remaining open until 2040.
"The vote last night on the amended application is an important step forward for this transformational opportunity for renewable energy in Fairfax County," said Conrad Mehan, EnviroSolutions' director of government relations, in a press release. "The Commission's vote validates the County's staff's January recommendation for approval and makes it clear that the Green Energy Park supports a range of the County's environmental and economic objectives in a manner that is consistent with its land use plans."
The application attracted over 50 people to a public hearing on Feb. 27, which lasted until 3 a.m.
"I think we should all take note of the fact that this is a significant turnout by any community in Fairfax County," Mount Vernon Planning commissioner Earl Flanagan said at the planning commission meeting on April 3. "Their testimony presented new information, new viewpoints and was supported with facts, facts which have been the basis for much post-hearing additional testimony and some changes to the application."
After the public hearing on Feb. 27, a compromise group between community members and EnviroSolutions met several times. South County Federation, which is opposed to the application, put forth some proposals of its own.
According to a letter written by Nick Firth, president of the South County Federation, to Chairman Sharon Bulova, this included the certain closure of the landfill by 2022.
"Our hope was that these significant concessions, and willingness to be flexible, would also lead to substantial concessions from ESI so as to resolve our differences. Unfortunately, this did not happen," Firth wrote. "Although ESI was appreciative of our good faith offer and thanked us for our considerable efforts at compromise, ESI stated that it was committed to the existing application."
On March 28, EnviroSolutions announced that it made changes to its application, reducing the requested extension of the landfill from 2040 to 2032, and also reducing the height of the landfill by 36 percent of 412 feet that had been approved.
When the application was voted on at the April 3 meeting, commissioners added on a list of issues they believe the Board of Supervisors should look at before approving the application.
Flanagan voted against the application, citing a number of concerns and saying the landfill did not serve as the proper gateway to Fairfax County and that wind turbines could negatively affect the bald eagle population at nearby Mason Neck State Park.
"There are more benefits to the county by denying than approving this application," Flanagan said.
Although Flanagan submitted a motion to deny the application, that motion failed and the application was approved. The Board of Supervisors will soon consider the application.