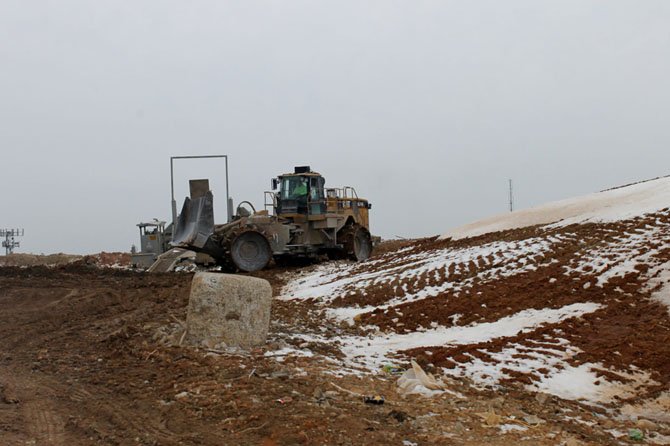 On March 13, the Fairfax County Planning Commission was set to make a recommendation to the Board of Supervisors on whether EnviroSolutions should be permitted to continue dumping construction debris at their landfill in Lorton until 2040.
However, at that meeting, the Planning Commission deferred the decision to April 3 in order for a group to be established to discuss the issues at stake between those on both sides of the debate.
The motion to defer the application was made by Earl Flanagan, the planning commissioner for the Mount Vernon district.
Flanagan said that he attended a meeting of the South County Federation on March 11 in which 200 community members gathered to voice their opinions about the landfill.
Tim Sargeant, an at-large member of the Planning Commission, and Fairfax County Board of Supervisors Chairman Sharon Bulova were also in attendance and met to discuss the application.
"Chairman Bulova then announced that she and [Mount Vernon] Supervisor [Gerry] Hyland will form a group including community, staff and the applicant members, to investigate alternative solutions to the current application. Commissioner Sargeant and I agreed," Flanagan said at the meeting.

South County Federation president Nick Firth said he was called by Hyland and asked if he would be open to the possibility of finding a compromise to the application.
"I think this has gotten larger than anybody anticipated, and I think maybe at this point they are trying to look for a solution that is good for all," Firth said. "I don't know where this is going and I don't have any idea of what anyone is willing to talk about."
Firth said he hopes to find a solution to the current agreement, which requires closure of the landfill in 2019 and the construction of a park.
"The community did compromise. We compromised in 2006. Our last compromise is not being honored, not only by ESI, but also by the county Board of Supervisors," Firth said.
On March 13, the same day as the decision to defer the application, Firth said he received pro-EnviroSolutions' flyers in his mailbox and has gotten more than 200 emails from community members who also received the flyers.
The record will remain open for written comments on the EnviroSolutions application. According to Conrad Mehan, EnviroSolutions' director of government relations, the compromise group met for the first time on March 17.
"Sharon Bulova set this group up, and I think it's a very healthy exercise," Mehan said. "We're looking forward to trying to find some common ground with the opposition."
According to Troy Manos, Bulova's communications director, the group was set up to try to help both sides reach common ground.
"We may not come to any agreements, and if so, we'll agree to disagree," Mehan said.