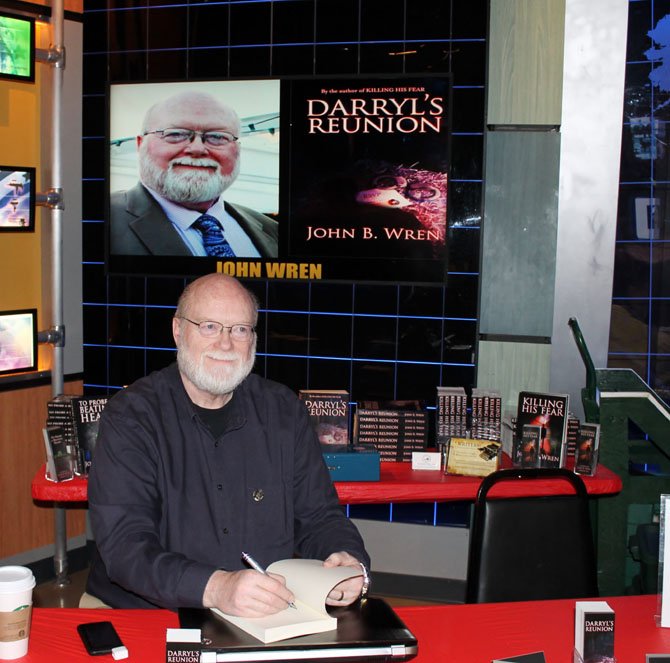 For Fairfax County resident John B. Wren, writing crime novels is addictive.
Creating problems, or the mystery, making people curious and creating solutions, is enjoyable for him.
"It's so much fun," he said.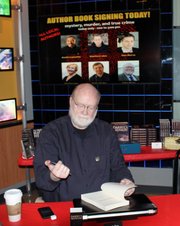 Wren, who has been writing since 2009 and lives in Bonnie Brae on the outskirts of Burke, joined other local writers from throughout Fairfax County at the Crime Authors Book Fair at the National Crime and Punishment Museum in Washington, D.C.
HIS FIRST BOOK is "To Probe A Beating Heart" and is about the life of Averell Danker, a serial killer. The ideas for his books come pretty easily, Wren said.
"It's just a matter of cracking out all of the meat in between," he said.
Wren keeps his writing realistic, and with minimal cursing.
"If I had to depend on car chases and stuff like that to make something sell, I better get back to engineering," Wren said. "I try to keep the language so that my mom can read it. She's 94. If I stepped out of line she'd kill me."
As an engineer, Wren was used to simple, technical writing. Now, it's a matter of making the words flow.
"You have to put flowers in the garden. I could build a tree, but it's putting the flowers in the garden that's the trick," he said.
Wren, who enjoys reading Tom Clancy and John Grisham novels, thinks he's getting much better at that process.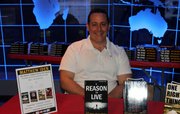 "But Ernest Hemingway's place in history is perfectly safe. I am no threat," Wren said.
He's been approached by Andrea Sims, a publicist from Lion's Share Communications, who is reading Wren's books and trying to put them in front of people in Hollywood.
"I am extremely excited about that," Wren said.
His wife, Louis Wren, said she was pleasantly surprised when she read the rough draft for her husband's first novel.
"He wrote this book that had such a good plot. I made a few suggestions, some he took, some he didn't, but I was pleasantly surprised. I didn't think he had it in him," she said.
After "To Probe A Broken Heart," Wren published "Killing His Fear" in 2012 and "Darryl's Reunion." He is now working on two additional books to be finished later this year.
Rose Hill resident Matthew Iden, the author behind the Marty Singer homicide cop series, was also at the Crime Authors Book Fair.
Iden says he wanted his writing to focus on someone who wasn't a typical hero.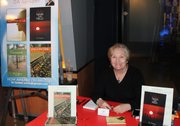 "Because although I enjoy reading about bullet proof, invincible, Jack Reacher-type heroes, I found myself unable to write them," he said.
Iden's character Mary Singer is a retired D.C. homicide cop struggling with cancer. His life is in shambles, Iden says, but none of that is really his fault.
"I just wanted a normal guy who ran into some trouble and has to work through it," he said.
Iden is currently working on the fifth book in the Marty Singer series. He self-published the books, which he said has been an empowering experience.
"Self-publishing is a really good venue for people who are serious about their writing and want to reach an audience," he said.
McLean resident D.A. Spruzen, previous president of the Northern Virginia Writers Club, shared her insight with visitors to the book fair. She is currently working on the third installment of the Flower Ladies Trilogy, which includes "Not One of Us" and "Lily Takes the Field."
"They dispel a lot of myths and stereotypes about people who are mentally disturbed," Spruzen said.
WREN ENCOURAGES aspiring writers to practice writing as much as possible. He's also thankful to be part of the Northern Virginia Writers Club, which has given him a great deal of advice and opportunities.
"Being part of the group is the reason these books are here," he said. "It has been so great. It's just unreal."
Authors Andy Straka, Dan Morse, and Austin S. Camacho also attended the fair. For more information on the authors, visit www.crimemuseum.org/crime-authors-book-fair.