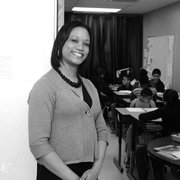 The Scholarship Fund of Alexandria will hold its 28th Annual Spring Gala dinner dance and silent auction on Saturday, April 26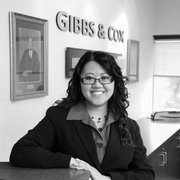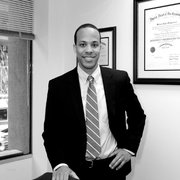 at the Hilton Alexandria Mark Center, 5000 Seminary Road. The Scholarship Fund of Alexandria, which was named the 2013 Nonprofit of the Year by the Alexandria Chamber of Commerce, provides approximately $900,000 annually in scholarships to T.C. Williams graduates.
Each year at the gala, the Fund honors former scholarship recipients who have used their scholarship support to attain their college and career dreams. These "Portraits of Success" relied on SFA funds to partially fund their educations. This year's honorees are: Vantross Medina-White, Ria Kristine S. Namata, and Michael A. Tilghman II.
Medina-White, a 1995 graduate of T.C. Williams, fulfilled her dream of a career in education and now teaches special education at James K. Polk Elementary School in Alexandria. A double graduate of George Mason University, Medina-White holds a B.A. in psychology and a master's in special education. Medina-White recently became a National Board Certified teacher. She describes teaching as her passion.
Namata arrived in Alexandria as a child when her family moved to the U.S. from the Philippines. She graduated from T.C. Williams in 2002 and completed a B.S. degree in finance at George Mason University. Namata is currently the group business finance manager with Gibbs and Cox in Crystal City. In the spirit of giving back, Namata and her husband, who is also a T.C. alumnus, donated some of the money they received for their wedding to the Scholarship Fund of Alexandria.
Tilghman, who graduated from T.C. Wililams in 2001, values the encouragement he received from his teachers and his counselor at T.C. He completed a B.A. in international affairs at George Washington University and a Juris Doctor at Cornell University. He is now an attorney specializing in employee benefits and litigation for the firm of Bailey & Ehrenberg, PLLC in Washington, D.C. Tilghman volunteers his time and expertise as a citizen member of the Alexandria Criminal Justice Board.
The Scholarship Fund of Alexandria relies on support of the community with essential support coming from our Corporate Partners Jack Taylor's Alexandria Toyota, MGAC, CNA, Southern Towers, The JBG Companies, New Target, Speck-Caudron Investment Group, and the Alexandria Gazette Packet.
To purchase tickets to this year's gala or for more information, contact Beth Lovain at scholarshipfund@acps.k12.va.us or 703-824-6730 or go to facebook.com/ScholarshipFundofAlexandria.