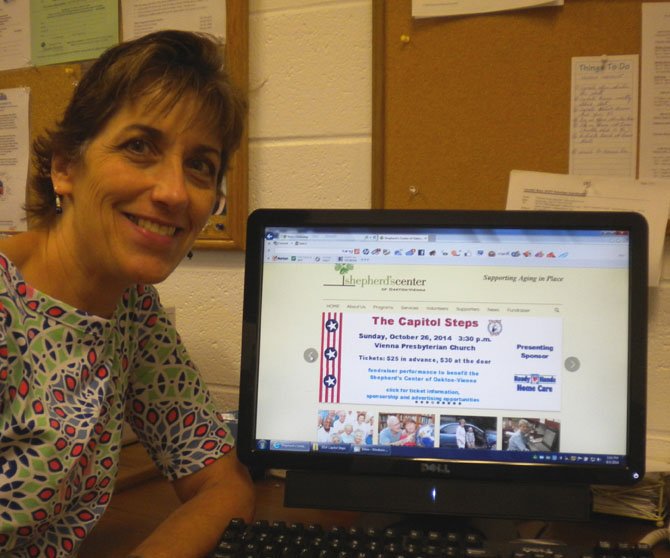 The Board of Directors of the Shepherd's Center of Oakton-Vienna (SCOV) has announced the launch of their newly designed website at www.scov.org.
Michelle Scott, Executive Director for SCOV, said, "With more than 17 years of providing support to enhance the lives of local seniors, we don't do it the same way we did when we started. And while our last website wasn't made 17 years ago, it definitely wasn't reflective of the innovative work we're doing in the Northern Virginia area.
As a nonprofit charitable organization, SCOV is here to communicate with, listen to, grow and engage our community of clients, volunteers and supporters. We depend on this community to fulfill our mission. We've put a lot of work into this website along with the dedicated help of volunteers; Jean Bastien and Michelle Kang, and we're excited to share it. A website should spread current and useful information, it should be easy to navigate and share, and ideally, our visitors will enjoy this new site. We designed our website to allow us to update it easily, getting our clients, volunteers and supporters our current and useful information quickly."
Founded in 1997, the Shepherd's Center of Oakton-Vienna is a volunteer-based organization dedicated to providing opportunities for adults (50+) to seek rewarding lives and to live independently in their homes for as long as possible. In 2013 SCOV provided services and programs to more than 3,000 older adults. In 2012, SCOV was voted the Best Nonprofit of the Year by the Vienna Tysons Regional Chamber of Commerce.
Each year more than 200 volunteers at SCOV serve as medical drivers, companion drivers, friendly callers and visitors, health and wellness educators, office assistants, fundraisers, and grant writers. These volunteers run programs such as SCOV's Lunch n' Life, Adventures in Learning, trips and outings, special events, and caregivers' support group.
SCOV's signature fundraiser will be held on Oct. 26, starring "Capitol Steps." For tickets visit: http://scov.org/fundraiser.
To learn more about SCOV visit their new website at www.scov.org or call Michelle Scott, Executive Director at 703- 281-5088, director@scov.org.